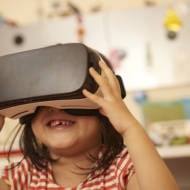 Nazi Game Infects Kids' Metaverse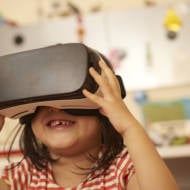 Roblox banned creators of a vile and graphic concentration camp game.
By Pesach Benson, United With Israel
Roblox, a gaming platform that is highly popular among children has banned the creators of a vile and graphic "concentration camp experience," Britain's Mail on Sunday reported.
The game featured gas chambers which children could activate to "kill" people, as well as dead bodies, a crematoria oven, cell blocks, soldiers in Nazi uniforms and German flags flying over Lego-style watch towers, according to the Mail.
"The horrific virtual concentration camp, discovered by one of our reporters, also included a blazing funeral pyre of dead avatars – the on-screen characters that represent those playing the game," the Mail wrote.
The game also allowed participants and viewers to comment on the deaths.
The novelty of Roblox, which was founded in 2006 and based in California, is that users can create their own games.
According to social media blogger Brian Dean, Roblox has 43.2 million daily users, 9.5 million game developers and 40 million games to choose from. Two-thirds of its users are under 16. Reports estimate that two-thirds of children between 9-12 in the US play at least once a week.
Many games can be played on a phone or personal computer while others require — or are better enjoyed with — a virtual reality headset. Experiences include adopting a pet, living in a castle, finishing an obstacle course, solving a mysteries, and so on. Many of the games can be played for free, while a paid membership provides perks such as access to premium-only game levels, boosters, and extra "Robucks," the in-game currency.
The interacting with other users and with the computer generated environment is what is known as the metaverse.
Unfortunately, Roblox doesn't have enough moderators to police its vast virtual reality.
Tanya Carter, of the Safe Schools Alliance campaign group, told the Mail, 'We are horrified to hear of Nazi rooms featuring dead bodies and gas chambers. This is particularly disturbing in a climate of rising antisemitism."
Carter added, "There are serious safeguarding issues with the trauma this could cause to children. Parents must be aware of what their children are up to online and talk to them about pitfalls, schools must educate children about online harms and the Government must take action against those that host unsuitable platforms and the predatory adults that frequent them."
In a statement to the Mail, Roblox said, "We have zero tolerance for content or behaviours that promote or glorify extremism, including antisemitism. We have removed the experiences in question and banned the individuals who created them."
The statement added, "We work tirelessly to maintain a platform that is safe, civil and inclusive, and use manual and automated detection tools to swiftly remove experiences that do not comply with our community standards."
Earlier in February, a BBC investigation found that some users created explicit games called "condo rooms" which featured virtual strippers and users simulated sex. Roblox says it removes the rooms as soon it becomes of aware of them.
Advocates suggest the following tips to keep children safe from predators, cyberbullies and scammers:
• Encourage children to talk about their online activity.
• Children should only use devices in common rooms where parents can see them.
• Become familiar with the parental controls of devices and sites.
• Teach children to be cautious about the personal information they share online.
• Set time-limits for their online activity.
Do You Love Israel? Make a Donation to Show Your Support!
Donate to vital charities that protect Israelis and help inspire millions around the world to support Israel too!
Now more than ever, Israel needs your help to fight – and win – the battle of public opinion.
Anti-Israel bias and boycotts are out of control. Israel's enemies effectively use social media to incite brutal terror against innocent Israeli civilians. Please help us fight back!
The post Nazi Game Infects Kids' Metaverse first appeared on United with Israel.
United with Israel