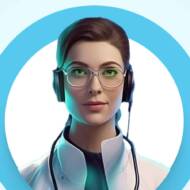 Meet Tara, an Israeli Chatbot that Matches Patients to Clinical Trials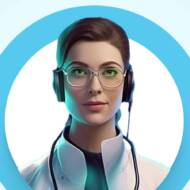 Newest service from Belong.Life provides automated solution for cancer clinical trial matching and recruitment.
By Abigail Klein Leichman, ISRAEL21c
Cancer patients hoping to be part of a clinical trial for a new therapy often have difficulty locating and applying for such trials, while the contract research organizations (CROs) managing the trials often have difficulty recruiting patients.
Belong.Life, an Israeli-founded group of patient communities and care platforms, is making clinical trial matching and recruitment easier with the launch of Tara, a conversational AI cancer clinical trial matching platform.
Tara is a chatbot that conversationally requests essential information including diagnosis, cancer type, mutation and treatment history. It can even scan relevant medical files to collect comprehensive information to assist with clinical trial matching.
Available as a software-as-a-service (SaaS) solution for providers, hospitals, health systems, CROs and other organizations, the technology can be embedded into websites, mobile apps or text messaging platforms.
"We are dedicated to creating effective and responsible AI solutions that are tailored to the unique needs and challenges of the healthcare industry," said Irad Deutsch, cofounder and CTO of Belong.Life.
"Tara is a comprehensive solution that provides patients with empathetic and precise support while enabling providers to engage in new effective ways to meet their goals."
Following the user's conversation with Tara, a summary is sent to the Belong clinical trial matching team, which uses additional machine learning and natural language processing algorithms to analyze all available cancer clinical trials around the globe in real time to match patients based on their unique situation and geographical location.
The customizable platform also allows health systems to direct patients to inhouse resources and clinical trials. Patients are generally matched to relevant clinical trials within three days and can be connected directly to managing sites.
Do You Love Israel? Make a Donation to Show Your Support!
Donate to vital charities that protect Israelis and help inspire millions around the world to support Israel too!
Now more than ever, Israel needs your help to fight – and win – the battle of public opinion.
Anti-Israel bias and boycotts are out of control. Israel's enemies effectively use social media to incite brutal terror against innocent Israeli civilians. Please help us fight back!
The post Meet Tara, an Israeli Chatbot that Matches Patients to Clinical Trials first appeared on United with Israel.
United with Israel