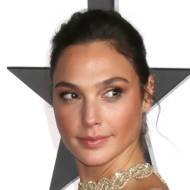 Israel's Wonder Woman Stars in Two Blockbusters Opening this Fall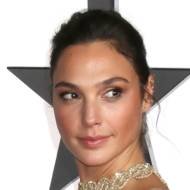 Israeli screen queen returns this fall as the superhero and also stars in a new Agatha Christie mystery.
By Yakir Benzion, United With Israel
New movie trailers have been released on social media featuring Israeli film star Gal Gadot who takes the lead role in what should be two new blockbuster films.
Gadot returns as Diana Prince in the latest Wonder Woman film, which was delayed several times by the coronavirus pandemic, forcing movie theaters around the world to close for safety. The movie was originally supposed to launch on June 5, but that was pushed off to August, and then finally to an official release date of October 2.
"A new era of Wonder Woman begins here. We've been so dedicated to bringing you another amazing chapter of Wonder Woman's story," Gadot posted on her Facebook page. "It's bigger, grander, with every detail perfected. We busted our butts off for this film and we want to thank you, the fans, for your patience."
The film is the sequel to the DC superhero's first outing in the 2017 record-breaking "Wonder Woman," which took in $822 million at the worldwide box office. Hollywood heart-throb Chris Pine returns as air force pilot Steve Trevor, and Kristen Wiig stars as The Cheetah, the new villain in the film.
Gadot travels through time with Pine, whose character she encountered during the World War I setting of the first movie. You'll have to stay tuned to find out how they actually fast forward to 1984 and the action-packed adventures they have there.
A second trailer was also released for Gadot's new role in the movie "Death On The Nile," based on the Agatha Christie mystery novel featuring the detective Hercules Poirot who investigates a murder during a cruise on the Nile River that he happens to be on.
Gadot portrays the character Linnet Ridgeway-Doyle, a socialite who wants the detective to stop someone from stalking her in a whodunnit that one critic rated in the top ten of Christie's numerous works.
"It was such a delight to work on this project. I loved bringing this classic Agatha Christie story to life with our amazing director and dreamy cast," Gadot said.
HELP ISRAELIS BATTLE CORONA!
Donate to the Corona Emergency Relief Fund. Coronavirus has taken a huge toll on the people of Israel. The poor, elderly and ill are most vulnerable.

Israeli soldiers, security officers and medical care providers operate under great danger and risk to life.

Over 1 million Israelis are out of work. Many cannot make ends meet. We provide financial aid, food, medical supplies and more. Funds are distributed where needed most. The time to act is now!

United with Israel