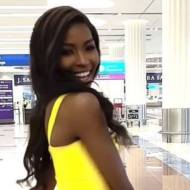 Israel's Miss Universe Pageant Proceeding Despite BDS and Omicron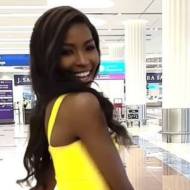 Activists expose fake pro-BDS Miss Greece, Miss France tests positive for COVID, and why aren't some of Israel's new peace partners being represented?
By Pesach Benson, United With Israel
Israeli officials and organizers of the Miss Universe pageant insist the contest will go on as scheduled in December 12. But not without getting past some only-in-Israel moments and the looming threat of the COVID-19's new Omicron variant.
One of the prime reasons Eilat is hosting the event is because contest organizers said they were impressed with the success of Israel's vaccination campaign.
Tourism Minister Yoel Razvozov said on Sunday arriving contestants would be granted waivers to enter Israel and likely undergo PCR testing every 48 hours, along with other precautionary measures. Organizers said most of the contestants have already arrived, though some countries have not named their representatives. Miss U.S.A. Elle Smith was crowned on Monday night.
One contestant, who the Jerusalem Post identified as Miss France, Clémence Botino, has already tested positive and taken to a government isolation hotel. The Miss Universe Organization declined to confirm the contestant's identity, but stressed she was fully vaccinated and tested before departing for Israel.
It's not known if Botino is infected with the Omicron variant.
Reigning Miss Universe, Andrea Meza of Mexico, insisted that the event is not about politics.
"Everyone with different beliefs, with different backgrounds, with different cultures, they all come together and when you are in there you forget about politics, about your religion," she told Associated Press. "It's just about embracing other women."
Pageant Politics Not Easily Forgotten
Nonetheless, Mideast politics looms very much behind the glitter, gowns and grace.
In Greece, Rafaela Plastira, who claimed to be the rightful Miss Greece, announced that she would boycott the Miss Universe pageant in support of the BDS movement. But Miss Greece organizers said that Plastira, who has won other beauty contests, was not the legitimate Miss Greece. That title instead goes to Sofia Arapogianni, who was seen on social media posing at her Eilat hotel with a Greek flag.
Miss South Africa, Lalela Mswane spoke out publicly about her refusal to bow to BDS pressure and boycott the pageant on Friday.
"There is no greater time to shed light on issues affecting women, to choose courage over comfort and to be steadfast in my beliefs regarding the advancement of women and our rights," she said before flying out of South Africa. "I view my participation in the pageant as a unique opportunity to not only do just that but to also be part of, and hopefully contribute to, a process of dialogue and peace."
She posted on Instagram photos of herself with a South African flag at Ben Gurion Airport.
South Africa's government disassociated itself from Mswane's competition.
The United Arab Emirates' first ever Miss UAE contest was cancelled at the beginning of November due to what organizers said were unspecified "time constraints."
Miss Morocco, Fatima Zahra Khayat, who was planning to attend, was forced to back out after injuring her ankle. It's not clear if runner up Kawtar Benhalima will be allowed to represent Morocco amid reports that her grandmother was Algerian. Relations between Morocco and Algeria are especially tense and Algeria is unhappy about last week's Israeli-Moroccan security cooperation agreement, Israel's first with an Arab state.
However, Bahrain competing for the first time
Indonesia and Malaysia, which do not have diplomatic relations with Israel, said they weren't sending representatives citing COVID restrictions.
Israel will be represented in the competition by Noa Kochva, a 22-year-old former IDF medics commander and aspiring pediatrician from Bnai Atarot.
THE DREAM RAFFLE – Win a Luxury Jerusalem Home!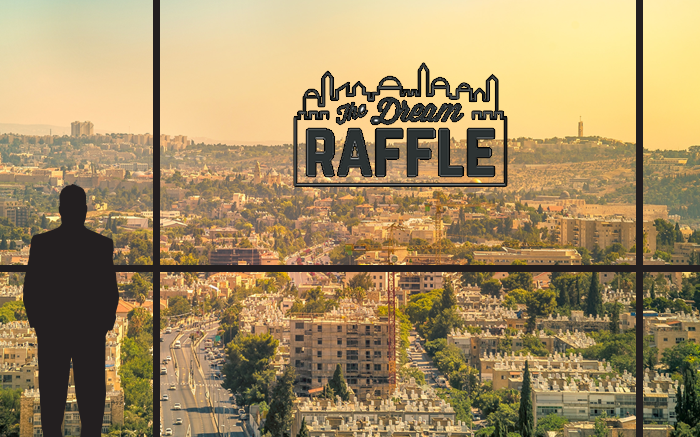 THE CITY. THE DREAM. THE CHANCE OF A LIFETIME!
Your brand new Million Dollar Jerusalem apartment with an awesome view of the Temple Mount is just a few clicks away.
The keys to a luxury Jerusalem apartment can be yours forever.
And at the same time support great causes like United with Israel!
The Dream Raffle may sound too good to be true… but it is real. Enter now before it's too late!
The post Israel's Miss Universe Pageant Proceeding Despite BDS and Omicron first appeared on United with Israel.
United with Israel