Israeli Teen Succumbs to Injuries from Samaria Terror Attack; IDF Captures Killer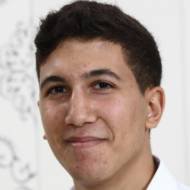 Shortly after Yehuda Guetta's death, the IDF announced it had captured the terrorist who shot him.
By Aryeh Savir, TPS
Yehuda Guetta, a young Israeli man who was critically injured in a terrorist attack on Sunday in Samaria, died of his injuries Wednesday night, as the terrorist who shot him was captured.
Guetta was a 19-year-old yeshiva student learning in Itamar who was waiting for a ride at the Tapuach Junction when a terrorist shot him and two of his friends.
One of the three, Benaya Peretz, is still hospitalized in serious condition and the third, Amichai Challah, 19, was released home on Monday after sustaining light injuries.
Guetta, from Jerusalem, is survived by his parents, four brothers and two sisters.
Shortly after his death was announced, the IDF stated that it had captured the terrorist who had shot him.
The terrorist, Muntasar Shalbi, 44 from Turmus Aya and the father of seven, was captured alive by Israeli Special Forces in the village of Silwad, near Ramallah.
He was found with light injuries to his leg, the result of shots fired at him by IDF troops during the terrorist attack he carried out.
He was not a member of a terrorist organization.
Several of his family members are in Israeli custody and are suspected of assisting him.
The head of the Samaria Council, Yossi Dagan, called for the establishment of another Israeli community following Guetta's death.
"Yehuda did not die of cancer, he was murdered because he was a Jew in the Land of Israel. The Israeli government must wake up. The government must treat this wave [of terrorism] as it is: an organized and planned event of the Palestinian Authority," Dagan stated, demanding the return of IDF security checkpoints to the roads of Samaria.
"I demand from the Prime Minister to immediately approve the establishment of a new community near the Tapuach Junction and to double the size of the community Itamar," where Guetta studied.
JOIN ISRAEL'S MASSIVE SPRING PLANTING OF FRUIT TREES!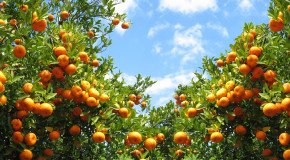 SPRING IS THE BEST TIME TO PLANT YOUR FRUIT TREES!

Make the Land of Israel even more beautiful and fruitful while helping Israeli farmers to recover from financial losses due to COVID-19 and devastating Hamas arson fires.

"…for the Lord your God is bringing you into a good land… a land of wheat and barley, vines, figs and pomegranates, a land of olive oil and honey"
(Deuteronomy 8:7-8)

The post Israeli Teen Succumbs to Injuries from Samaria Terror Attack; IDF Captures Killer first appeared on United with Israel.
United with Israel