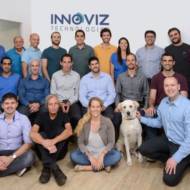 Israeli Self-Driving 'Unicorn' Pulls in .4 Billion in Out-of-the-Box IPO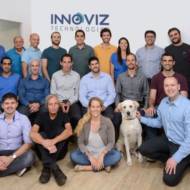 Innoviz makes state-of-the-art sensors for self-driving vehicles using laser beams to measure distance.
By Yakir Benzion, United With Israel
An Israeli startup in the world of autonomous vehicle technology, Innoviz Technologies, is about to go public on the NASDAQ stock exchange at an opening value of a whopping $1.4 billion, the company said.
Innoviz was founded only four years ago, but since 2016 the company has exploded on the self-driving vehicle market, and its Lidar-based technology is in huge demand. Based in the city of Rosh Ha-Ayin, east of Tel Aviv, the company now has over 280 employees and offices in the U.S., China, Japan, Germany, and Belarus.
The founders are all graduates of the IDF's Unit 81, a special intelligence unit that develops leading edge high-tech solutions for the Israeli Defense Force.
What they make at Innoviz is Lidar (laser imaging, detection, and ranging) devices used in self-driving cars that measure distances by sending laser light out in front of the vehicle and measuring the reflection with a sensor.
"Innoviz continues to push the boundaries of Lidar performance and price," said Innoviz CEO Omer Keilaf. "Our engineers … have been working tirelessly to bring a solution that automakers can adopt at scale and trust to perform safely and reliably for the entire lifecycle of their vehicles."
Keilaf called his company's IPO a pivotal milestone for the advancement of the autonomous vehicle industry as a whole.
"The public listing is a major step on our path to becoming one of the dominant players in the global autonomous driving industry," Keilaf added.
The company announced last Friday it will go public "without a traditional IPO (initial public offering) process," opting instead to use "a merger with a special-purpose acquisition company (SPAC) called Collective Growth Corporation … shell corporation firm formed to take [Innvoiz] public without an IPO," Israeli tech website NoCamels.com reported.
Since its inception, Innoviz has launched several Lidar products and advanced perception software. Its solid-state Lidar sensor is specifically designed for automakers requiring automotive-grade, mass-producible technology.
The Lidar devices are used in all self-driving vehicles: cars, trucks, taxis, delivery vehicles and even drones, but the main goal of Innoviz is for its sensors to be used in the expected mass-market of consumer autonomous vehicles that will account for some two thirds of the total Lidar market in the near term.
Self-driving cars are not available yet, but the industry has already been investing more than $100 billion annually to develop the technology, which is expected to be ready in the next few years.
Innoviz also has customers. Nicolai Martin, Senior VP of Automated Driving at BMW said "Innoviz is one of our strongest partners that is enabling us to develop the future of automated driving."
THE DREAM RAFFLE – Win a Luxury Jerusalem Home!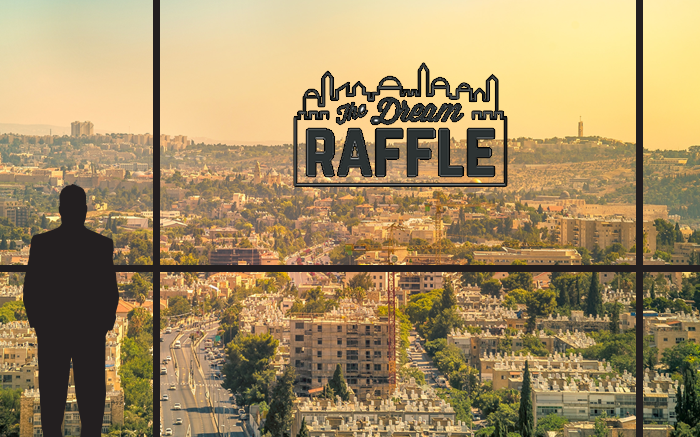 THE CITY. THE DREAM. THE CHANCE OF A LIFETIME!
Your brand new Million Dollar Jerusalem apartment with an awesome view of the Temple Mount is just a few clicks away.
The keys to a luxury Jerusalem apartment can be yours forever.
And at the same time support great causes like United with Israel!
The Dream Raffle may sound too good to be true… but it is real. Enter now before it's too late!
The post Israeli Self-Driving 'Unicorn' Pulls in .4 Billion in Out-of-the-Box IPO first appeared on United with Israel.

United with Israel