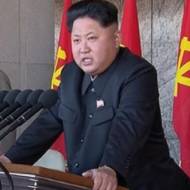 Israeli Journalist Reveals Shocking Reason Why North Korea Despises Israel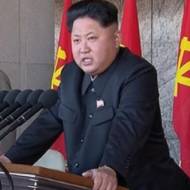 North Korea's animosity for the Jewish state is mystifying, until you hear the shockingly petty and totally trumped-up reason behind it.
By Yakir Benzion, United With Israel
The Democratic People's Republic of North Korea, one of the world's most brutal totalitarian regimes, also has it out for Israel. The east Asian country expresses its animosity towards the Jewish state by, among other things, supplying Israel's enemies – especially Iran – with ballistic missile technology. North Korea has also been accused of helping Iran pursue nuclear weapons.
North Korea's reason for hating Israel so much may have its origins not in the battle of ideologies between communism and capitalism, but in the bruised pride of one of North Korea's national sports teams blowing a lead in a major tournament over 60 years ago – and blaming Israel for its epic failure.
Israeli journalist Boaz Arad tweeted that when he visited North Korea on behalf of Israel's Ynet news website, he discovered the shockingly petty and totally trumped-up reason why North Korea hates Israel, the Israellycool website reported.
According to Arad, the hatred dates back to the 1966 soccer world cup, which was held in England, where underdog North Korea had qualified.
The North Koreans had surprisingly advanced through to the quarter finals and appeared to be on their way to a major upset in their match against powerhouse Portugal. In the first half, the North Koreans jumped out to a shocking 3–0 lead over the Portuguese, historically one of the world's best soccer countries.
Portuguese soccer star Eusébio then rose to the occasion by scoring four straight goals to take the lead, with José Augusto adding a fifth in the 78th minute to seal the 5–3 win.
"In North Korea, it turns out, the thinking was not that it was Eusébio who robbed them of the victory. The referee was the one North Koreans blamed for the loss. The one who held the whistle in that fateful game was the late Israeli football referee Menachem Ashkenazi," Arad tweeted.
And those feelings have persisted until today, Arad continued.
"The incident in the national consciousness of the North Koreans is so deeply ingrained that when they want to curse a referee at football games in the local league…they simply shout at him that he is an 'Israeli referee,'" Arad said
"In Korean it sounds like this: 'Ai-su-ra-al-shim-pan-wen.' If you are popping in to visit Pyongyang, do not talk to them about soccer!" Arad advises.
HELP ISRAELIS BATTLE CORONA!
Donate to the Corona Emergency Relief Fund. Coronavirus has taken a huge toll on the people of Israel. The poor, elderly and ill are most vulnerable.

Israeli soldiers, security officers and medical care providers operate under great danger and risk to life.

Over 1 million Israelis are out of work. Many cannot make ends meet. We provide financial aid, food, medical supplies and more. Funds are distributed where needed most. The time to act is now!
The post Israeli Journalist Reveals Shocking Reason Why North Korea Despises Israel first appeared on United with Israel.
United with Israel