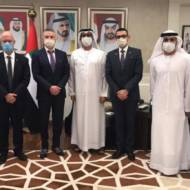 Israeli Joint Clean-tech Ventures Accelerate in UAE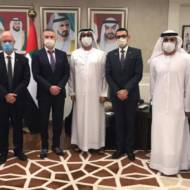 Aquarius Engines, Tel Aviv University and Watergen among newest players in green energy sector growing in United Arab Emirates.
By Abigail Klein Leichman, ISRAEL21c
Israel's Aquarius Engines and British multinational Kampac International (KIP) are forming the Middle East Aquarius Automotive company to produce automotive products based on Aquarius technology in the United Arab Emirates.
According to a memorandum of understanding, KIP will invest up to $1.2 billion in establishing the manufacturing facility in the UAE, where KIP has an energy division. The groundbreaking Aquarius lightweight linear engine based solely on hydrogen gas fits KIP's growing focus on clean energy.
The MoU stipulates that KIP will be given an option to purchase up to 10% of Aquarius shares at a company value of $5 billion. The Israeli company began trading on the Tel Aviv Stock Exchange on December 6, 2020.
This new collaboration follows on agreements Aquarius reached in the past year and a half with automotive players in the Japanese market.
"For years, we have dedicated ourselves to the development of an innovative, compact and lightweight engine to address the expanding and more diversified use of electricity," said Ariel Gorfung, cofounder and CEO of Aquarius.
"We can become the power generation engine of choice for a broad range of sectors, from communications, aviation and security through to electric vehicles."
This is only the latest clean-tech collaboration between the two countries.
Earlier this year, Gulf-Israel Green Ventures and United Stars Group signed the first ever UAE-Israel agreement aimed at sharing innovative green-tech solutions and connecting entrepreneurs, researchers, companies and financial partners on both sides.
In June, the Moshe Mirilashvili Institute for Applied Water Studies at Tel Aviv University agreed to launch a joint Israeli-Emirati Water Research Institute.
The institute will be part of a strategic commercial collaboration between Israeli water-from-air technology company Watergen and Emirati company Baynunah, which jointly laid the cornerstone for a Watergen production facility in the UAE. Watergen devices already are deployed around Abu Dhabi to provide fresh drinking water.
"The Abraham Accords has given countries in the Middle East the opportunity to improve and advance relations in various fields," said Watergen's President and CEO, Michael Mirilashvili. "Thanks to the agreements, we – an Israeli company – are able to cooperate with our Middle East neighbors to solve one the region's difficult problems – water scarcity."
JOIN ISRAEL'S MASSIVE SPRING PLANTING OF FRUIT TREES!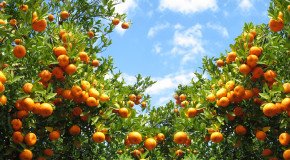 SPRING IS THE BEST TIME TO PLANT YOUR FRUIT TREES!

Make the Land of Israel even more beautiful and fruitful while helping Israeli farmers to recover from financial losses due to COVID-19 and devastating Hamas arson fires.

"…for the Lord your God is bringing you into a good land… a land of wheat and barley, vines, figs and pomegranates, a land of olive oil and honey"
(Deuteronomy 8:7-8)

The post Israeli Joint Clean-tech Ventures Accelerate in UAE first appeared on United with Israel.
United with Israel