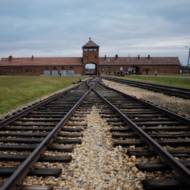 Israeli FM Blasts 'Immoral' Polish Effort to Block Holocaust Compensation, 'will Severely Harm Relations'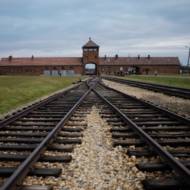 The law being considered by Poland's parliament "is a terrible injustice."
By United With Israel Staff
Foreign Minister Yair Lapid warned that Israeli-Polish ties would would suffer "severely" if Poland's parliament passed a draft law that would make it virtually impossible for Holocaust survivors and their families to reclaim lost property.
"No law will change history," said Lapid. "The Polish law is immoral and will severely harm relations between the countries. Israel will stand as a bastion protecting the memory of the Holocaust and the dignity of Holocaust survivors and their property."
"The Polish law, which effectively prevents restitution of Jewish property or compensation in exchange for it, is a terrible injustice and shamefully harms the rights of Holocaust survivors and their descendants, which came from Jewish communities that lived in Poland for hundreds of years," he stated.
The Holocaust, and Poland's complicity, casts a shadow over Israeli-Polish ties.
In 2015, Poland's Constitutional Tribunal outraged Jews by declaring that a deadline must be set after which survivors and their families cannot challenge or appeal faulty administrative rulings.
And in 2018, Poland passed a contentious law penalizing people who claim Poland or the Poles were responsible for the Holocaust.
Poland is the only member of the European Union that has not legislated the restitution of money and property seized by the Nazis or Communists.
In 2020, Polish President Andrzej Duda was elected after promising that no legislation for restitution would be passed.
Jews across the world slammed the law, with Yad Vashem saying it was "liable to blur historical truths."
According to Humanity in Action, a Polish social justice organization, "of the 5,814 claims for communal property restitution that managed the narrow application window between March 1997 and September of 2002, only 22% have since received a ruling."
It added that the Polish restitution system only deals with Jewish "communal" property, such as synagogues and cemeteries and other Jewish holdings. "As of now no official claims system exists for individual assets including residences, business, and real estate expropriated from private owners between 1939 and 1962."
Of the six million Jews killed in the Holocaust, roughly half were Polish.
Do You Love Israel? Make a Donation to Show Your Support!
Donate to vital charities that protect Israelis and help inspire millions around the world to support Israel too!
Now more than ever, Israel needs your help to fight – and win – the battle of public opinion.
Anti-Israel bias and boycotts are out of control. Israel's enemies effectively use social media to incite brutal terror against innocent Israeli civilians. Please help us fight back!
The post Israeli FM Blasts 'Immoral' Polish Effort to Block Holocaust Compensation, 'will Severely Harm Relations' first appeared on United with Israel.
United with Israel