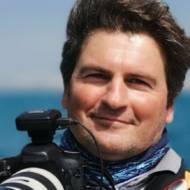 Israeli 'Explorer' Receives Top Honor from National Geographic Society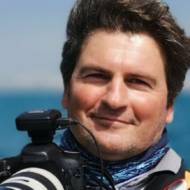 Dr. Aviad Scheinin, head of the marine apex lab at University of Haifa, is the second Israeli ever to be awarded this prestigious honor.
By Abigail Klein Leichman, Israel21c
National Geographic named University of Haifa Prof. Aviad Scheinin as one of its 15 international "Emerging Explorers" for 2021.
Scheinin, a marine conservationist, heads the university's Marine Apex Predator Lab at the Morris Kahn Marine Research Station and is the Apex Predators Principal Investigator at the Leon Charney School of Marine Sciences.
He has spent two decades researching conservation, behavioral science, and long-term ecological effects on coastal dolphins, sharks, rays and bluefin tunas.
National Geographic cited Scheinin's work on the world's first long-term research project examining the behavior of coastal dolphins and for being the first to note the presence of gray whales and false killer whales in the Eastern Mediterranean.
The only other Israeli ever selected for this honor was fellow University of Haifa Prof. Beverly Goodman, who received the accolade in 2009 for her research on how human presence on the Earth's shores influences natural events like tsunamis and floods.
To date, only some 200 researchers have been named Emerging Explorers as part of the non-profit's ongoing effort to document, educate and conserve the planet and its resources. This elite group includes Jane Goodall and Jacques Cousteau.
"This is a very significant milestone for me," Scheinin said. "After 20 years of intensive research at sea, this major demonstration of international recognition is an exciting and empowering opportunity which will provide the university access to the most impressive minds in the field."
JOIN ISRAEL'S MASSIVE SPRING PLANTING OF FRUIT TREES!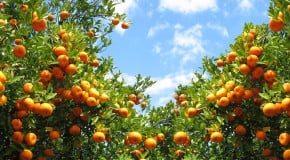 SPRING IS THE BEST TIME TO PLANT YOUR FRUIT TREES!

Make the Land of Israel even more beautiful and fruitful while helping Israeli farmers to recover from financial losses due to COVID-19 and devastating Hamas arson fires.

"…for the Lord your God is bringing you into a good land… a land of wheat and barley, vines, figs and pomegranates, a land of olive oil and honey"
(Deuteronomy 8:7-8)

The post Israeli 'Explorer' Receives Top Honor from National Geographic Society first appeared on United with Israel.
United with Israel