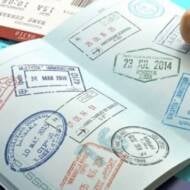 Israel Says it's in Visa Waiver Program, But US Won't Confirm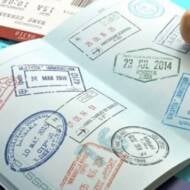 Israel has been seeking acceptance into the U.S. Visa Waiver program for decades.
By TPS
The U.S. State Department on Monday denied that any final decision to admit Israel to the U.S. Visa Waiver Program had been made, despite an official announcement from Israel's Ministry of Foreign Affairs that its application had been accepted.
On Monday, Israel's Foreign Ministry sent a message thanking former U.S. Ambassador to Israel Tom Nides and others for helping move the application forward.
"This is good news for all Israeli citizens! As we already announced at the beginning of the year, within a few weeks Israelis will be able to visit the United States without having to wait a long time for a visa from the American Embassy," said Israeli Foreign Minister Eli Cohen.
Cohen said Israel's participation in the program would contribute to the country's economy and tourism and "will reduce the bureaucracy and cost for entering the United States."
It was reported last week that Israel has met all the requirements of the U.S. Visa Waiver Program, and a U.S. announcement is on Sept. 27. The decision would go into effect in November.
The US Visa Waiver program allows citizens of designated countries to enter the U.S. for 90 days without a visa. Forty countries are already in the program.
For average Israelis who want to travel to the United States, admittance to the program will put an end to tedious and expensive visa applications.
Israel has sought acceptance into the U.S. Visa Waiver program for decades. One of the issues holding up its admittance has been the U.S. requirement that all American citizens be treated equally by Israeli authorities, including Palestinian Arabs who hold American citizenship.
According to reports, much hinged on a month-long trial program Israel launched on July 20 offering free passage to Palestinian Americans who are residents of Judea and Samaria.
A U.S. State Department and Homeland Security Department delegation observed operations during the trial, with inspections at Ben-Gurion Airport and crossings into the Judea and Samaria region.
The European Union, Canada and Australia called on Israel in recent weeks to allow their citizens who also possess Palestinian citizenship free entry into the country, similarly to the access granted to Palestinian Americans.
The Israeli Foreign Ministry said that was "out of the question" due to security considerations, noting that that while restrictions on the entry of Palestinian Americans have been relaxed, they will continue to be subject to security checks, a precondition of the Israel Security Agency (Shin Bet) for Israel's participation in the pilot program.
Other requirements Israel met included allowing the Israel Police to share biometric data with U.S. law enforcement agencies, a rule change requiring Knesset legislation. Israel also passed a significant hurdle when the number of Israelis refused visas to enter the United States for the first time dropped below a 3% threshold—a benchmark set by the U.S. State Department.
The Visa Waiver Program is administered by the Department of Homeland Security (DHS) in consultation with the State Department.
While the vast majority of American citizens can fly to Israel without obtaining a visa in advance and obtain one upon landing, Israelis must apply for a visa before traveling to the U.S.
Do You Love Israel? Make a Donation to Show Your Support!
Donate to vital charities that protect Israelis and help inspire millions around the world to support Israel too!
Now more than ever, Israel needs your help to fight – and win – the battle of public opinion.
Anti-Israel bias and boycotts are out of control. Israel's enemies effectively use social media to incite brutal terror against innocent Israeli civilians. Please help us fight back!
The post Israel Says it's in Visa Waiver Program, But US Won't Confirm first appeared on United with Israel.
United with Israel