ISIS Creeps Further into Sinai, Threatening Israelis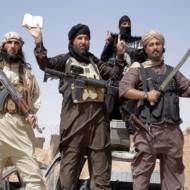 Islamic terrorists may be preparing to renew attacks against Israelis, expected to flock to Sinai vacations once the pandemic ends.
By Yakir Benzion, United With Israel
Israel's Institute of National Security Studies (INSS) is warning that Islamic terrorists in the Sinai desert appear to be gearing up to renew their deadly attacks against Israeli targets.
In a report on the state of Islamic terror in the Sinai Peninsula on Israel's western border, the INSS says the ISIS affiliate in Egypt is transitioning from defense to offense, having stopped their border attacks against Israel in 2012.
In 2011 and 2012 terrorists in the Sinai staged several attacks on the Israeli border, killing at least nine Israeli civilians and soldiers, several Egyptian soldiers, and wounding dozens of others. Following those incidents they fired rocket into Israel on two occasions in 2015 and 2017 that caused little damage and no direct injuries.
INSS researchers are concerned that once the coronavirus pandemic in Israel ends with the use of new vaccines, tens of thousands of Israelis may stream back to resorts in the Sinai, a popular destination for Israeli tourists – but turning themselves into potential targets for Islamic terrorists who are still lodged in the Sinai and have struck before.
"Once the Taba crossing [from Eilat to Egypt] reopens, Israelis who flock to the Sinai Peninsula may find themselves targets, and Israel must prepare for this possibility – now more than ever," researchers Tomer Naveh and Yoram Schweitzer reported.
Once affiliated with Al Qaeda, the group known as Wilayat Sinai swore allegiance to the Islamic State (ISIS) in 2014 and has mostly concentrated its deadly attacks against the Egyptian army and government, slaughtering any Egyptian civilians who get in their way.
The horrific brutality of the Islamic terrorists was shown in their deadliest attack to date on November 24, 2017, when they attacked a mosque in the village of Al-Rawda in the northern Sinai, slaughtering 311 unarmed villagers who were at prayers, injuring at least 122 others.
The researchers say that Wilayat Sinai may be making a strategic change, "shifting from survival-based defensive action toward offensive actions that inflict considerable damage on the Egyptian regime and economy" that includes attacking the Suez Canal and tourism in the Sinai Peninsula. A speech earlier this year by an Islamic State spokesman called on Wilayat to attack Israel, but instead of attacking heavily armed IDF patrols, the terrorists may go after the softer, easier target – Israeli tourists.
"Wilayat Sinai might attempt to fulfill this directive by attacking Israelis, who are likely to return to Sinai once Covid-19 restrictions are lifted," the researchers warned, with attacks against Israelis also hitting Egypt's struggling tourism sector.
The INSS also noted that the growing terrorist threats against both Israel and Egyptian strategic assets "creates a convergence of interests and invites a broad scope for improving security cooperation between the two countries."
"Israel should work with the Egyptians to coordinate a swift and effective response to such scenarios and assist in improving Egyptian security and formulating the required response," the researchers concluded.
THE DREAM RAFFLE – Win a Luxury Jerusalem Home!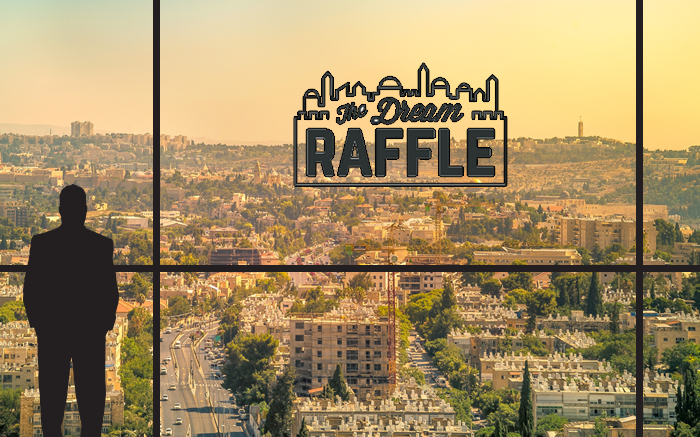 THE CITY. THE DREAM. THE CHANCE OF A LIFETIME!
Your brand new Million Dollar Jerusalem apartment with an awesome view of the Temple Mount is just a few clicks away.
The keys to a luxury Jerusalem apartment can be yours forever.
And at the same time support great causes like United with Israel!
The Dream Raffle may sound too good to be true… but it is real. Enter now before it's too late!
The post ISIS Creeps Further into Sinai, Threatening Israelis first appeared on United with Israel.

United with Israel