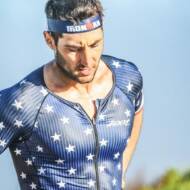 'Iron Man' Tel Aviv Terror Victim Dies of Injuries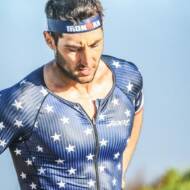 Arrangements are being made for the 32-year-old victim's organs to be donated.
By TPS
Or Ashkar, who was injured in a Palestinian terror attack in Tel Aviv died of his injuries Tel Aviv's Ichilov Hospital announced on Monday.
The 32-year-old Ashkar and his two friends, Rotem Mansano and Michael Osdon, were injured when Mutaz Salah al-Khawaja opened fire on people sitting at a cafe on Tel Aviv's busy Dizengoff Street on March 9. Khawaja was shot and killed at the scene.
Ashkar worked as a wedding DJ who had participated in the Iron Man triathlon in October.
"A light of a rare quality went out for us today, which showered only goodness, love and giving," said his mother, Natalie.
"Thanks on our behalf to all the staff at the hospital, who for days and nights did everything they could with professionalism, devotion and sensitivity. To the dozens of amazing friends who surrounded us day and night, hugged and cried together with us during the whole week that will be engraved in our hearts forever. To all the people of Israel who were with us, strengthened, supported and prayed – each in his own way and according to his faith."
The family donated Ashkar's organs.
Prof. Roni Gamzo, director of the Ichilov Medical Center, thanked Or's family for choosing to donate his organs after his death.
"Or came to us after prolonged resuscitation in the field which continued in the hospital and was immediately taken to an operating room where against all odds, the doctors managed to stabilize his condition," Gamzo said.
"Unfortunately, the intensity of the injury was fatal and after a heroic struggle of many days, in which we saw an Iron Man fight for his life, we had to declare him dead."
Prime Minister Benjamin Netanyahu said, "We hoped and prayed. Unfortunately, Or Ashkar, who was injured in the attack in Tel Aviv, died today from his wounds. My heart is broken. I send my condolences to his family and friends. May his memory be blessed."
Send Passover Packages to Needy Israeli Soldiers – Bring Them Joy!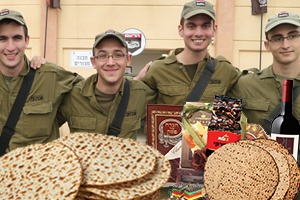 We are honored to thank the young men and women of the IDF who risk their lives every day to protect the freedom of the citizens of Israel.
Join us in sending Passover food packages (and personal notes) to Israeli soldiers and their families

Many soldiers spend the Passover holiday with needy families back home. The soldiers greatly appreciate your love and concern. Bring them Passover joy!
CLICK HERE TO SEND YOUR PACKAGE AND NOTE TO ISRAELI SOLDIERS!
The post 'Iron Man' Tel Aviv Terror Victim Dies of Injuries first appeared on United with Israel.
United with Israel