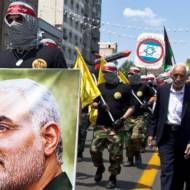 Iran Vows Revenge on Bahrain for Making Peace with Israel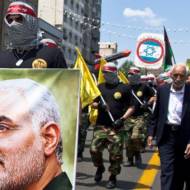 Iran's Revolutionary Guards said that "the ruler of Bahrain must expect painful Islamic revenge on the part of the fighters for the liberation of Jerusalem."
By TPS
Iran's Revolutionary Guards (IRGC) has threatened Bahrain's ruler, King Hamad bin Isa bin Salman al-Khalifa, following the announcement of the peace agreement expected to be signed with Israel this coming Tuesday, calling him the "Bahraini killer."
The Revolutionary Guards said that "the ruler of Bahrain must expect painful Islamic revenge on the part of the fighters for the liberation of Jerusalem."
In a statement to the Iranian news agency Tasnim, the Revolutionary Guards said that "those responsible for the betrayal will be targets of painful revenge on the part of the people of Bahrain."
On Saturday night, protest rallies were held in Bahrain against the agreement.
The protest campaign in Bahrain is expanding on social media under the slogan "I am Bahraini, and I reject normalization."
Bahraini writer Qassem Hussein wrote Sunday that most of Bahrain residents, Sunnis and Shiites, Arabs and non-Arabs, stand by the residents of "Palestine" and reject the manifestations of normalization with Israel.
The population of Bahrain is 60 percent Shiite while the royal house is Sunni.
Hezbollah has also issued threats against Bahrain, and in a statement on Al-Manar TV, it promised that the response will come from "the free peoples and Palestinian resistance factions."
JOIN US IN PLANTING FRUIT TREES IN THE LAND OF ISRAEL!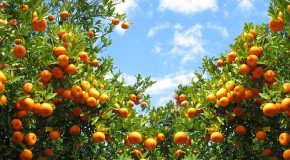 ISRAEL'S SUMMER PLANTING SEASON IS RIGHT NOW!

Make the Land of Israel even more beautiful and fruitful while helping Israeli farmers to recover from financial losses due to coronavirus and destructive Hamas arson fires.

"…for the Lord your God is bringing you into a good land… a land of wheat and barley, vines, figs and pomegranates, a land of olive oil and honey"
(Deuteronomy 8:7-8)

CLICK TO PLANT YOUR FRUIT TREES IN ISRAEL TODAY!

United with Israel