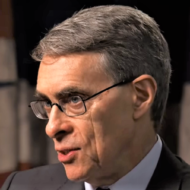 Human Rights Activist Blames Israel for Anti-Semitism, Forced to Backpedal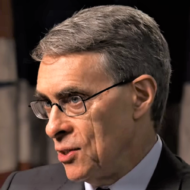 Human Rights Watch head deletes tweet pinning UK anti-Semitism on Israel, claims critics 'misinterpreted.'
By Algemeiner Staff
After facing social media accusations of blaming the Jewish state for rising antisemitism in the United Kingdom, the head of the NGO Human Rights Watch deleted a tweet on Tuesday, while accusing his critics of "misinterpreting" its meaning.
On Sunday, HRW executive director Kenneth Roth tweeted, "Antisemitism is always wrong, and it long preceded the creation of Israel, but the surge in UK antisemitic incidents during the recent Gaza conflict gives the lie to those who pretend that the Israeli government's conduct doesn't affect antisemitism."
He had also shared an article from Israel's Haaretz newspaper reporting record-high levels of antisemitic incidents recorded in the UK.
That post triggered a furor of responses, with Anti-Defamation League CEO Jonathan Greenblatt charging Roth of "justifying" antisemitism.
On Tuesday, Roth removed the post, writing, "I deleted an earlier tweet because people misinterpreted its wording." He also linked to the Haaretz article anew, "without commentary."
Several critics of the original post criticized Roth for the lack of an apology, and for blaming their reaction on a misinterpretation.
Hillel Neuer, head of the NGO UN Watch, wrote, "No, Ken, people didn't 'misinterpret' you. We understood exactly what you said. And you doubled down and reiterated your ugly stance in a subsequent tweet, even after you were called out by leading figures worldwide for legitimizing antisemitism."
In a follow-up tweet on Sunday, Roth had originally responded to the backlash by accusing his critics of "pretending" that his tweet was justifying antisemitism, which "it doesn't and I don't under any circumstances."
He claimed he had merely been noting the correlation between "recent Israeli government conduct in Gaza and the rise of UK antisemitic incidents."
PLANT FRUIT TREES IN ISRAEL BEFORE SABBATICAL BEGINS!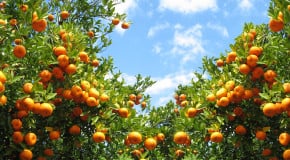 HELP ISRAELI FARMERS PLANT NOW – BEFORE SHMITA!

TIME RUNNING OUT to make the Land even more fruitful while helping Israeli farmers offset financial losses from Covid, Hamas arson fires and the upcoming Sabbatical year.

"…the seventh year shall be a complete rest for the Land…"

"…I will ordain My blessing for you…"
(Leviticus 25:4,21)
CLICK TO PLANT YOUR FRUIT TREES IN ISRAEL TODAY, BEFORE IT'S TOO LATE!

United with Israel