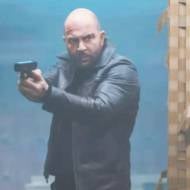 'Hit & Run': Israel's Next Runaway Blockbuster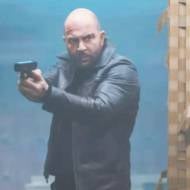 New show from the creators of Fauda debuts on Netflix on Friday.
By Pesach Benson, United With Israel
Hit & Run is the latest Israeli-made TV show hitting Netflix on Friday.
The show was written by Avi Isacharoff, best known for the internationally acclaimed Fauda blockbuster. That show, about a top Israeli agent tasked with hunting down a terrorist mastermind thought dead, was declared by the New York Times one of the ten best television shows of the decade.
The nine-episode Hit & Run is about Segev Azulai (co-creator and star Lior Raz), a tour guide and former special forces soldier, whose life is turned inside out when his American wife, Danielle (Kaelen Ohm), is killed in a suspicious Tel Aviv traffic accident.
Believing that the police are withholding information, Azulai pursues the killers to New York City. Along the way, he is forced to confront dark family secrets as well has his past military operations.
Raz is best known for his role in Fauda, portraying Doron Kabilio, the show's main character. Asked by Screen Rant about the inspiration for Hit & Run, Raz said he was with Issacharoff, "and we talked about loss and about what it is to be a man that loses his wife. Since then, we started to develop it and to talk about it. And we have our own experience, of course, in these situations – and that's how we brought this story."
"Then we went to Netflix, and we collaborated with Dawn [Prestwich] and Nicole [Yorkin], the American writers. It was quite a crazy combination of rude Israelis and very polite Americans. So, it was a great experience, because we learned a lot from them. And I hope they learned a lot from us. Because this is what this TV show is about: cultural differences and trust and love between friends and countries."
Hit & Run also stars Moran Rosenblatt, Tali Shapira and Sanaa Latham.
PLANT FRUIT TREES IN ISRAEL BEFORE SABBATICAL BEGINS!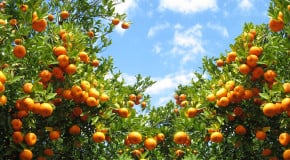 HELP ISRAELI FARMERS PLANT NOW – BEFORE SHMITA!

TIME RUNNING OUT to make the Land even more fruitful while helping Israeli farmers offset financial losses from Covid, Hamas arson fires and the upcoming Sabbatical year.

"…the seventh year shall be a complete rest for the Land…"

"…I will ordain My blessing for you…"
(Leviticus 25:4,21)
CLICK TO PLANT YOUR FRUIT TREES IN ISRAEL TODAY, BEFORE IT'S TOO LATE!
The post 'Hit & Run': Israel's Next Runaway Blockbuster first appeared on United with Israel.
United with Israel