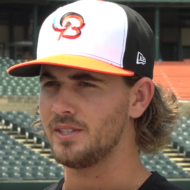 HEBREW HEAT: First Israeli Player Debuts in MLB, Shuts Down Yankees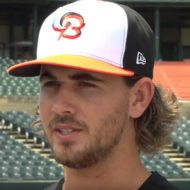 After Dean Kremer pitched an incredible game in his major league debut, he spoke Hebrew in the post game interview
Israeli baseball player Dean Kremer, who had plenty of heat ready for the New York Yankees during his first game in the majors.
Kremer plays for the Baltimore Orioles and spoke to his family and friends in Hebrew during this post game interview!
Mazal tov, Dean!
HELP ISRAELIS BATTLE CORONA!
Donate to the Corona Emergency Relief Fund. Coronavirus has taken a huge toll on the people of Israel. The poor, elderly and ill are most vulnerable.

Israeli soldiers, security officers and medical care providers operate under great danger and risk to life.

Over 1 million Israelis are out of work. Many cannot make ends meet. We provide financial aid, food, medical supplies and more. Funds are distributed where needed most. The time to act is now!

United with Israel