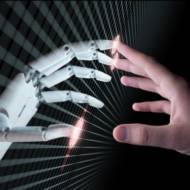 Good News Israel! US Surgeons Use Israeli AI, Europe Approves Israel's Covid Severity Test, and More!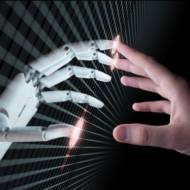 Mayo Clinic to bring Israeli AI to US surgical rooms; Hundreds move to Israel; and much more!
by: Michael Ordman
ISRAEL'S MEDICAL ACHIEVEMENTS
Mayo Clinic to bring Israeli AI to US surgical rooms
Mayo Clinic is partnering Israeli-founded Theator (see here previously) to bring its artificial intelligence and computer vision technologies to surgical rooms in the US. Theator will support Mayo's urologists and gynecologists with pre-op preparation and post-op debriefing.
https://www.timesofisrael.com/israel-founded-theator-to-work-with-mayo-clinic-to-bring-ai-to-surgical-rooms/
European approval for Covid severity test
Israel's MeMed has received Europe's CE mark for its Covid-19 Severity disease management solution. The 15-min test measures proteins from serum samples and applies machine learning to identify patients likely to suffer a severe form of coronavirus infection.
https://www.calcalistech.com/ctech/articles/0,7340,L-3913362,00.html
The gift of speech
Shambhavi "Sam" Jha's cleft palate and lip made it hard to breathe, hear and talk, despite operations in her native India. After her father moved to Israel as manager of an Indian Bank, Sam was given life-changing treatment at Israel's Meir hospital and is now studying psychology at Tel Aviv University.
https://www.jpost.com/breaking-news/meir-medical-center-gives-indian-patient-the-gift-of-being-able-to-talk-675147
No entry for coronavirus
Israel's Redhill has completed its Phase 2 / 3 clinical trials of its opaganib treatment on 475 coronavirus patients in Israel, Europe and Brazil. In a few weeks it will declare the results. Opaganib works on the patient rather than the virus, preventing the body from allowing the virus to enter the host cells.
https://worldisraelnews.com/israeli-research-a-simple-pill-to-treat-covid-19/
Diagnosing cancer in 17 European countries
Unilabs, one of Europe's largest diagnostics companies, is to implement the AI-based cancer diagnostic software from Israel's Ibex Medical Analytics. The initial rollout will begin in Sweden and then continue to 16 more European countries.
https://www.timesofisrael.com/swiss-diagnostic-firm-unilabs-to-use-ibex-cancer-detecting-tech-in-labs/
Helping amputees regain hands-on control
Israel's 6degrees has developed MyMove – a personalized motion-based & touch-free wearable, enabling the disabled to gain intuitive control over any smart device. It also helps rehabilitate injured patients, studying movements similar to how a voice-activated device "learns".
https://www.calcalistech.com/ctech/articles/0,7340,L-3913292,00.html
Medical cooperation with UAE
Israel's Sheba Medical Center has signed two agreements with health authorities in Dubai and Abu Dhabi. They cover medical research and medical tourism. Sheba is currently treating 300 UAE diabetics' high blood pressure patients both in Israel and with telemedicine.
Six-way kidney transplant includes UAE couple
For the first time, an Israeli kidney exchange has included patients in the UAE. Shani at Sheba gave her kidney to a woman in Abu Dhabi whose daughter gave her kidney to a woman in Haifa whose husband donated his kidney to Shani's mother. Wishing a speedy recovery to all.
https://www.timesofisrael.com/3-women-receive-kidneys-in-israel-uae-organ-exchange-1st-with-arab-state/
https://www.khaleejtimes.com/news/abraham-accords-uae-patient-to-get-a-kidney-from-israeli-woman
Israel's global fight against Covid-19
In the past year, United with Israel (UWI) published over 2,000 articles and 60 videos in English, Spanish, French and Portuguese about Israel's activities to combat Covid-19. UWI is a Genesis Foundation "Speak Out for Israel" campaign non-profit organization promoting the truth about Israel.
https://unitedwithisrael.org/report-israels-global-fight-against-covid-19/
CLICK HERE FOR THIS WEEK'S GOOD NEWS FROM ISRAEL ARCHIVE!
PLANT FRUIT TREES IN ISRAEL BEFORE SABBATICAL BEGINS!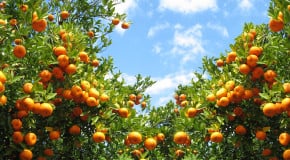 HELP ISRAELI FARMERS PLANT NOW – BEFORE SHMITA!

TIME RUNNING OUT to make the Land even more fruitful while helping Israeli farmers offset financial losses from Covid, Hamas arson fires and the upcoming Sabbatical year.

"…the seventh year shall be a complete rest for the Land…"

"…I will ordain My blessing for you…"
(Leviticus 25:4,21)
CLICK TO PLANT YOUR FRUIT TREES IN ISRAEL TODAY, BEFORE IT'S TOO LATE!
The post Good News Israel! US Surgeons Use Israeli AI, Europe Approves Israel's Covid Severity Test, and More! first appeared on United with Israel.
United with Israel