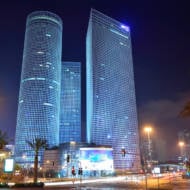 Good News Israel! Then and Now – Israel's Success is No Accident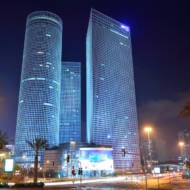 Israel's success is no accident, Praying at the Western Wall in 1928, No longer a village, and much more!
By Michael Ordman
THE JEWISH STATE
No longer a village
Petah Tikva has come a long way since it was founded in 1878 as the first Jewish agricultural village following the resettlement of the Land of Israel. The municipality has approved an outline plan that will increase the city's population from 266,000 to 460,000.
https://en.globes.co.il/en/article-petah-tikva-to-nearly-double-in-size-1001395715
Maps of Israel
Jacob Richman has added many links to his Maps of Israel site.  Worth a visit.
https://jr.co.il/links/#maps
48 ways
This year's Jerusalem Biennale (see here previously) included the works of 48 Jewish artists. Each was based on one of the 48 ways that Torah is acquired, as listed in the sixth chapter of Pirkei Avot.
http://rjstreets.com/2021/12/26/torah-in-our-times-48-plus-7-ways-to-learn/
IDF medic saves Palestinian Arab baby
When two Palestinian Arab women arrived at a checkpoint with an unconscious baby, 19-year-old IDF Corporal Adam quickly began CPR on the infant. A few hours later, the family returned to the checkpoint to thank Adam and tell him that the baby was fine.
https://unitedwithisrael.org/what-mainstream-media-wont-show-you-idf-medic-saves-palestinian-baby/
Kashrut supervisor saves lives in Ashdod
Avraham works as a supervisor of kosher food for the Rabbinate of the city of Ashdod and is also a volunteer EMT for Israeli NGO United Hatzalah. He had just returned from treating the injured in a motorcycle accident when he was called to save the life of a heart attack patient.
https://www.israelnationalnews.com/news/318246
Israel's success is no accident
Anyone searching for a deeper reason for Israel's modern economic miracle should read this blog article.
https://www.israelnationalnews.com/news/319019
CLICK HERE FOR THIS WEEK'S GOOD NEWS FROM ISRAEL ARCHIVE.
Do You Love Israel? Make a Donation to Show Your Support!
Donate to vital charities that protect Israelis and help inspire millions around the world to support Israel too!
Now more than ever, Israel needs your help to fight – and win – the battle of public opinion.
Anti-Israel bias and boycotts are out of control. Israel's enemies effectively use social media to incite brutal terror against innocent Israeli civilians. Please help us fight back!
The post Good News Israel! Then and Now – Israel's Success is No Accident first appeared on United with Israel.
United with Israel