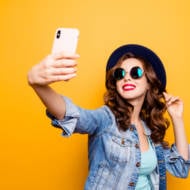 Good News Israel! The Selfie That Could Save Your Life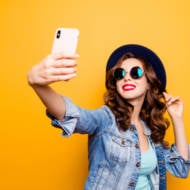 The selfie that could save your life; Covid is not what it seems; Parkinson's treatment success; and much more!
By Michael Ordman
ISRAEL'S MEDICAL ACHIEVEMENTS
The selfie that could save your life
Israel's Binah.ai (see here previously) has come a long way in the last 18 months. Some 50 million customers of the world's top insurance companies now use Binah's remote health and wellness monitoring platform to measure vital signs, from the changes in the reflection of light on facial skin.
https://www.timesofisrael.com/spotlight/this-selfie-could-save-your-life/
Covid is not what it seems
Scientists at Israel's Ben Gurion University have found that coronavirus patients have damaged mitochondria in the blood, but not in the lungs. They now urge a medical re-think, in that it is the immune system that needs treating and that antioxidants may be more effective than respiratory medications.
https://www.timesofisrael.com/israeli-study-urges-rethink-of-covids-nature-indicates-antioxidants-may-help/
Parkinson's treatment success
Israel's Pharma Two B (see here in 2015) has successfully completed the Phase 3 human trial of its P2B001 treatment for Parkinson's Disease. The trial met its primary and key secondary endpoints, and the company can now prepare for US FDA approval.
https://www.jpost.com/health-and-wellness/article-689352
Amorphous calcium to treat Covid-19
18 COVID-19 patients hospitalized with moderate or severe symptoms were treated with Amor-18 from Israel's Amorphical (see here previously). All recovered and were discharged in a few days.
https://www.jpost.com/health-and-wellness/coronavirus/article-689543
https://www.amorphical.com/ongoing-clinical-research/
$5 million grant to test Alzheimer's treatment
Israel's ImmunoBrain Checkpoint (see here previously) has been awarded a grant of $5 million over 3 years to support human clinical trials of IBC-Ab002, for the treatment of Alzheimer's disease. Development was based on Weizmann Institute immune system studies.
https://www.weizmann-usa.org/news-media/in-the-news/immunobrain-checkpoint-awarded-5-million-us-nia-grant-for-phase-1b-alzheimer-s-disease/
Monitoring babies' hearts at home
The partnership between Israel's Datos Health and Israel's Sheba Medical Center has progressed to at-home monitoring of babies born with complex heart malformations. Babies monitored include in the Palestinian Authority, Gaza, Iraq, Kurdistan, and Cyprus.
https://www.israel21c.org/babies-with-fragile-hearts-now-can-be-monitored-remotely/
https://datos-health.com/
Link between sleep and the gut
Scientists at Haifa University and the Technion Institute have found a link between bacteria in the gut and sleep patterns.  Those that eat fatty foods tend to be night owls, whereas those that have a high fiber diet tend to be early risers.
https://www.timesofisrael.com/gut-tweak-can-make-everyone-a-morning-person-israeli-poop-analysis-suggests/
https://pubmed.ncbi.nlm.nih.gov/34695305/
3D digital X-ray imaging
Israel's Nanox (see here previously) has delivered the first of its next-generation X-ray machines to Israel's Shamir Medical Center in Tzifrin. The Nanox.ARC uses low-radiation X-rays to produce high-resolution 3-D digital images, previously only available from expensive CT scans.
https://www.jpost.com/health-and-wellness/first-in-world-pilot-of-new-x-ray-machine-to-fast-diagnose-covid-pneumonia-687614
Helping to tackle infertility in the UK
Israel's AiVF (see here previously) has received regulatory approval to sell its IVF analysis platform product in the United Kingdom – one of the largest IVF markets in Europe. It can predict, without the need for a biopsy, whether a given embryo is genetically suitable for transfer.
https://worldisraelnews.com/israeli-tech-to-help-tackle-infertility-in-uk/
Preventing errors in the ICU
The virtual reality simulator from Israel's DecideVR identifies decision-making errors by doctors in medical treatment in intensive care units (ICU). The platform, developed by Professor Alex Mintz, formerly of Herzliya's Reichman University, currently focuses on life-saving cardiovascular decisions.
https://www.calcalistech.com/ctech/articles/0,7340,L-3925317,00.html
CLICK HERE FOR THIS WEEK'S GOOD NEWS FROM ISRAEL ARCHIVE.
Do You Love Israel? Make a Donation to Show Your Support!
Donate to vital charities that protect Israelis and help inspire millions around the world to support Israel too!
Now more than ever, Israel needs your help to fight – and win – the battle of public opinion.
Anti-Israel bias and boycotts are out of control. Israel's enemies effectively use social media to incite brutal terror against innocent Israeli civilians. Please help us fight back!
The post Good News Israel! The Selfie That Could Save Your Life first appeared on United with Israel.
United with Israel