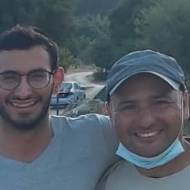 Good News Israel! Park Ranger Saves Choking Baby, Israeli Device Helps ADHD Children, and More!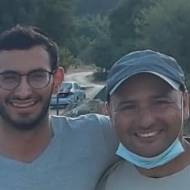 Park ranger rescues baby in Galilee nature park; Israel's Nuancehear helps children with ADHD; Israel's OCON Healthcare goes global; and much more!
By Michael Ordman
ISRAEL'S MEDICAL ACHIEVEMENTS
Park ranger saves choking baby
Just a nice story featuring Afiw Bkreia, a park ranger at Nachal Amud in Israel's Galilee. Afiw volunteers as a United Hatzalah paramedic, is a member of the canine rescue team, runs a photo club and much more. So, he did not panic when given a lifeless baby that was choking on a banana.
http://www.israelnationalnews.com/News/News.aspx/285221
Helping ADHD children to hear the teacher
Israel's Nuancehear has developed the "Sound Selector" to help students with Attention Deficit Hyperactivity Disorder (ADHD). The device filters background noise to help focus on hearing a teacher or lecturer. A trial on 31 students with Clalit Health Services has been positive.
https://jewishbusinessnews.com/2020/08/18/israeli-innovation-noise-filter-for-students-with-attention-deficit-hyperactivity-disorder/
https://www.nuancehear.com/ https://www.youtube.com/watch?v=6gsSbqVUkRA
Treating intrauterine conditions
Israel's OCON Healthcare has been awarded $13 million of orders for its Intra Uterine Ball (IUB) proprietary platform. The purchasers are South America's DKT and UK's Consilient Healthcare, where the product will be fully reimbursed by the National Health Service.
https://en.globes.co.il/en/article-femtech-co-ocon-healthcare-wins-13m-intrauterine-orders-1001335168
https://www.oconmed.com/en/
Covid-19 one-second gargle test
Israel's Sheba Medical Center is trialing a gargle-and-spit test that is 95% accurate in detecting Covid-19 infections. The USB-powered machine is the size of an ashtray and takes just one second to conduct light analysis of gargled mouthwash. Results from standard PCR tests take much longer.
https://www.timesofisrael.com/in-trial-israeli-gargle-test-gives-covid-results-in-1-second-at-95-accuracy/
Maya goes viral
"Maya" is the Israeli-developed 3D-printed nanotech sticker (reported here previously) that adds Covid-19 protection to surgical masks. It now will be mass produced at the DYKAM printing plant in Kibbutz Ein Harod and soon will be available to medical staff in Israel, Canada, Japan, Spain and elsewhere.
https://nocamels.com/2020/08/israeli-anti-viral-protective-stickers-masks/
CLICK HERE FOR THIS WEEK'S GOOD NEWS FROM ISRAEL ARCHIVE
HELP ISRAELIS BATTLE CORONA!
Donate to the Corona Emergency Relief Fund. Coronavirus has taken a huge toll on the people of Israel. The poor, elderly and ill are most vulnerable.

Israeli soldiers, security officers and medical care providers operate under great danger and risk to life.

Over 1 million Israelis are out of work. Many cannot make ends meet. We provide financial aid, food, medical supplies and more. Funds are distributed where needed most. The time to act is now!

United with Israel