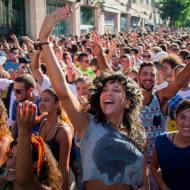 GOOD NEWS ISRAEL! Country Will 'Rock' in Spring, Israeli Guitar is World's Best, and More!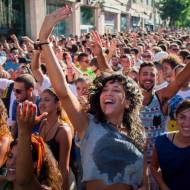 Famous Australian rock duo Air Supply returns in May; Guitar Mag chooses Israeli electric guitar as best of 2021; Israeli to play in Moroccan basketball league, and much more!
By Michael Ordman
CULTURE, ENTERTAINMENT & SPORT
Israel will 'rock' in May
Australian rock music duo Air Supply are returning to Israel for the 5th time, to perform two shows, on May 27 in Haifa and May 28 in Rishon Lezion. Also, rock legends Deep Purple, iconic pioneers of heavy metal and modern hard rock, visit for the 6th time for a concert in Tel Aviv on May 22.
https://www.israelnationalnews.com/news/320029
https://www.israelhayom.com/2021/12/14/hard-rock-icons-deep-purple-to-perform-in-israel/
The best guitar
Guitar Magazine has chosen an Israeli-manufactured guitar as their "Best Electric Guitar of the Year". The Stinger is made by Macmull Custom Guitars in Ma'aleh Adumim, near Jerusalem.
https://www.israel21c.org/guitar-mag-picks-an-israeli-instrument-as-the-best-of-2021/
https://guitar.com/review/electric-guitar/macmull-stinger-review-contemporary-finesse-meets-vintage-tone/
https://www.macmull-guitars.com/
Israeli to play in Moroccan basketball league
Mohamed Abu Arisha, a former player in the Israeli national basketball team, is the first Arab Israeli to play in Morocco's national top-level league. The 24-year-old forward signed a one-year contract with Morocco's Association Michlifen Ifrane Basketball, also known as AMI Basket.
https://www.israelnationalnews.com/news/320269
Film archive of Israeli history
The digitized archive of the Jerusalem Cinematheque now contains two sections. A pay-on-demand, "Artistic View," contains 300 Israeli feature films. The free "Historical View" has every newsreel created in Israel from 1927 through 1972, plus home movies and family collections.
https://jfc.org.il/?lang=eng
https://www.jta.org/2022/01/02/culture/the-israel-film-archive-collects-more-than-a-century-of-israeli-historical-footage-online-here-are-the-highlights
https://www.jta.org/2021/10/18/culture/on-netflix-and-elsewhere-new-collections-of-palestinian-and-israeli-films-are-now-available-for-streaming
Jerusalem colors and hope
Art can be seen all around sunny Jerusalem streets. Art at Municipal Square, about forbidden Shabbat work. Art all around the Jerusalem Theater. An exhibit by painter Ilan Baruch at the Mishkanot Sha'ananim gallery. Plus, beautiful skies & flowers. We hope tourists come soon to see it all.
http://rjstreets.com/2022/01/09/jerusalem-colors-and-hopes/
CLICK HERE FOR THIS WEEK'S GOOD NEWS FROM ISRAEL ARCHIVE.
CELEBRATE ISRAEL'S NEW YEAR FOR TREES – BUY FRUIT TREES!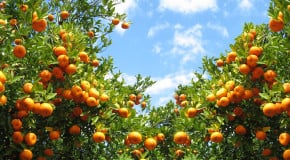 ISRAELI FARMERS NEED YOUR SUPPORT DURING SHMITA

During the current Sabbatical Year (Shmita), observant Israeli farmers stop working and lose income for an entire year. By ordering trees now, farmers get immediate financial relief and will plant your trees right after Shmita.

"…I will ordain My blessing for you…"
(Leviticus 25:4,21)
HELP ISRAEL FARMERS TODAY AND SHARE IN THE BLESSING OF THE SABBATICAL!
The post GOOD NEWS ISRAEL! Country Will 'Rock' in Spring, Israeli Guitar is World's Best, and More! first appeared on United with Israel.
United with Israel