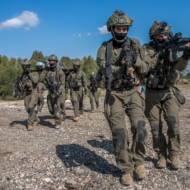 Good News Israel! 32 Lives Saved in One Month, Purim Extravaganza, and More!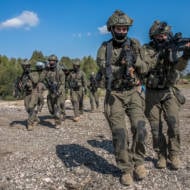 32 lives saved in one month, Purim extravaganza for special kids, Falafel kerfuffle, and much more!
By: Micheal Ordman
THE JEWISH STATE
32 lives saved in one month
In Dec 2021, Israel's largest health support organization Ezer Mizion facilitated transplants that saved 32 lives in 10 countries.  Nearly 400 lives were saved in 2021. Over 1.1 million donors are now registered in the world's largest Jewish bone marrow registry database.
https://ezermizion.org/blog/wp-content/uploads/2022/01/bmr-12-21-month-only-scaled.jpg
https://ezermizion.org/donatenow.html
Purim extravaganza for special kids
The ADI Negev Nahalat Eran Rehabilitation Village in southern Israel held a special early Purim celebration for children with disabilities. The children's specially designed Purim costumes were made thanks to volunteers with the Israeli nonprofit TOM – Tikkun Olam Makers.
https://www.i24news.tv/en/news/israel/society/1646288621-israel-purim-extravaganza-for-children-with-disabilities
Celebrate Purim with Israel
For readers of this newsletter in the US, this link will help you find events organized by the Israeli American Council to enjoy the Jewish festival of Purim.
https://iac360.org/event/purim-2022/
Biblical discoveries of 2021
Good summary of ancient Jewish archaeological finds in Israel last year. They include a 2nd Temple period synagogue, more Dead Sea scrolls, King David's purple die, Gideon's inscription, an 8th century BCE earthquake site. Plus the Yavne site of the Sanhedrin, a Temple shekel and a royal toilet.
https://unitedwithisrael.org/off-the-beaten-track-israels-top-10-archeological-discoveries-of-2021-part-2/
https://unitedwithisrael.org/off-the-beaten-track-israels-top-10-archeological-discoveries-of-2021/
Falafel kerfuffle
An 80-year-old man collapsed in Petach Tikvah after a falafel (fried chickpea ball) got stuck in his lungs. Two passing paramedics tried CPR, the Heimlich Maneuver, fluids, and a respirator, to restore the man's pulse. Finally, they used an intracanal tube, removed the falafel, and his pulse returned.
https://israelrescue.org/blog/older-petach-tikvah-man-chokes-on-falafel-successfully-resuscitated-by-first-responders-who-were-passing-by/
'This time we have a country'
Many of the 200,000 Ukrainian citizens eligible to immigrate under Israel's law of return will be transported to Israel, thanks to funding from The Jewish Federations of North America, Keren Hayesod and other global donors. Israel also rescued 100 Jewish orphans and is bringing them to Israel.
https://www.timesofisrael.com/thousands-of-ukrainians-inquire-about-moving-to-israel-jewish-agency-official-says/
https://worldisraelnews.com/israeli-team-rescues-100-jewish-orphans-from-ukraine/
CLICK HERE FOR THIS WEEK'S GOOD NEWS FROM ISRAEL ARCHIVE.
Bring Purim Joy to Victims of Terror and Refugees from Ukraine!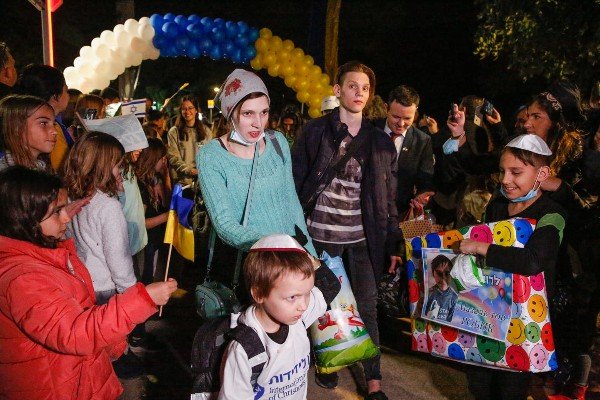 Join us in providing Israeli victims of terror and Jewish refugees from Ukraine – who have suffered terribly – with much needed comfort, blessing and holiday joy.


Families have been destroyed by ongoing terror attacks. Orphans have been rescued to Israel from brutal bombings in Ukraine. They need our compassion and love!


Brighten their holiday by sending beautiful Purim food baskets, yummy treats, personal notes and amazing toys for the children.
CLICK HERE TO SEND YOUR PURIM GIFT & PERSONAL NOTE TO THE VICTIMS
The post Good News Israel! 32 Lives Saved in One Month, Purim Extravaganza, and More! first appeared on United with Israel.
United with Israel