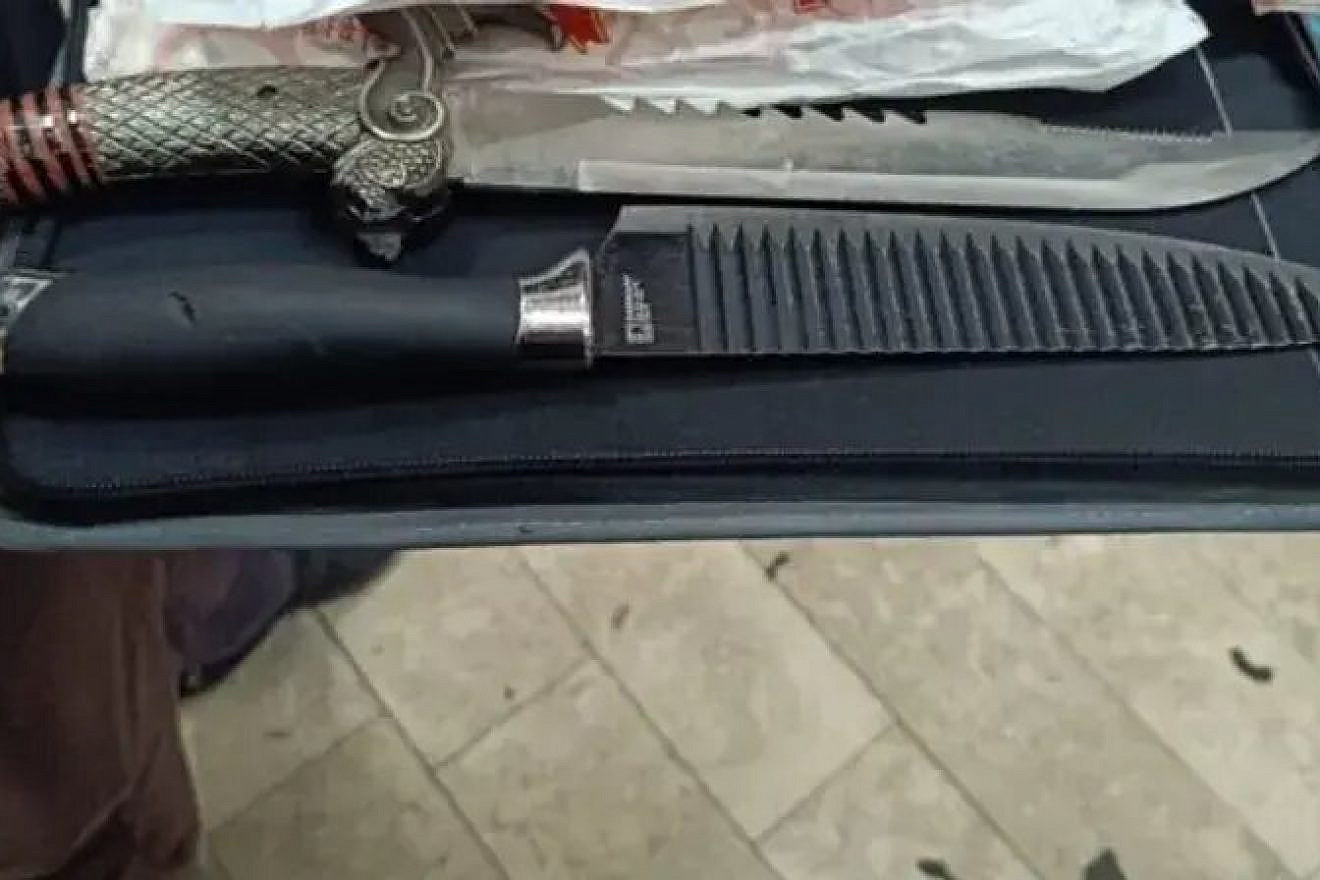 Gazan with knives arrested in Tel Aviv, in second incident in as many days
A Palestinian resident of the Hamas-ruled Gaza Strip was arrested in Tel Aviv on Thursday in possession of two knives, in the second such incident in as many days.
The 60-year-old suspect was detained after security guards at the Central Bus Station in the city's south identified the weapons hidden in his bag using scanners at the entrance to the facility.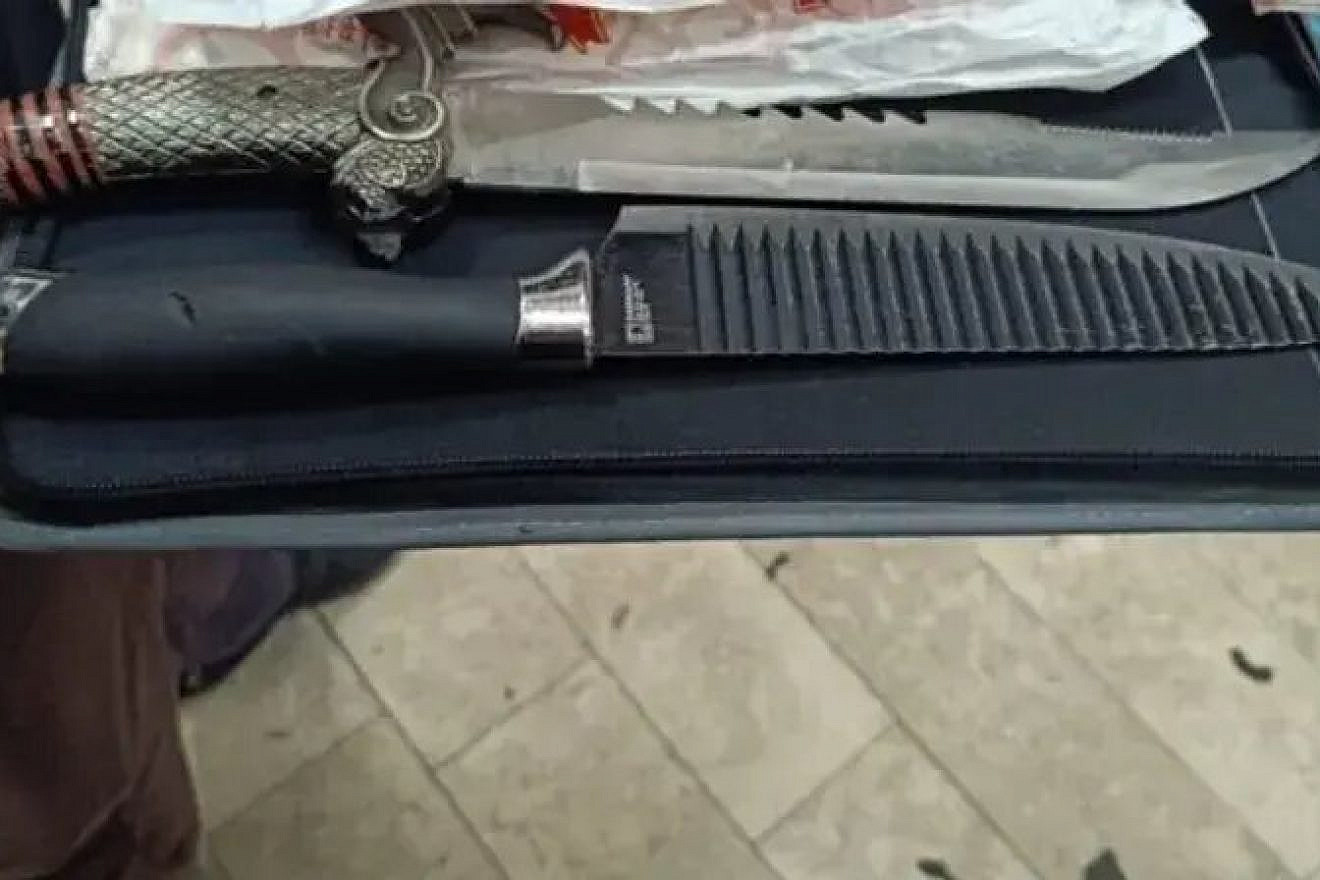 On Wednesday, a Palestinian from Gaza was arrested at the Tel Aviv Savidor Central railway station while in possession of a 30-centimeter-long (11.8-inch) butcher's knife.
The 35-year-old man is a resident of Jabaliya and had a permit to work in Israel, according to police.
Authorities said the suspect tried to hide the knife in a bag he was carrying but security guards spotted him at the entrance to the station.
Also on Wednesday, the Israel Security Agency (Shin Bet) said that Hamas was behind the attempt earlier this month to smuggle explosives from Gaza into Israel in a shipment of clothing.
The smuggling attempt was made at the Kerem Shalom crossing at the southeastern corner of the Gaza Strip, near the Egyptian border.
Tensions with Gaza have exploded over the past two weeks amid a renewal of violent demonstrations along the border with Israel, and as the heads of Palestinian terrorist organizations called for a new intifada.
The post Gazan with knives arrested in Tel Aviv, in second incident in as many days appeared first on Israel365 News.

Israel in the News