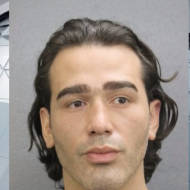 'Gas the Jews' Suspect Arrested by FBI in Florida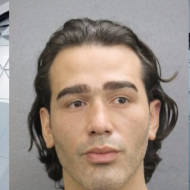 The FBI's Joint Terrorism Task Force and a SWAT team arrested a white supremacist on Tuesday who collected weapons and threatened violence against Jews.
By JNS
The FBI raided the home of Paul Miller, 32, in Fort Lauderdale, Fla., and took him into custody after he was indicted by a federal grand jury for being a convicted felon in possession of a firearm in January 2018, according to the South Florida Sun-Sentinel.
The FBI provided no details as to why it arrested Miller more than three years after the fact.
Neighbors told the Sun-Sentinel that they saw FBI agents take several boxes out of Miller's home that appeared to contain long guns.
Miller has spewed hatred for Jews and a desire to organize violence on his various social-media accounts. In several videos uploaded online, he brandished and discussed guns, posed next to Nazi flags, claimed that he is "trying to build" an army, and said "I hate the Jews. I want to gas 'em."
The Anti-Defamation League described him as "a Florida-based white supremacist from New Jersey, who regularly uses racial slurs and racist jokes while harassing users [on the Omegle platform] while dressed as supervillain comic-book characters 'The Riddler' and 'The Joker.' "
Miller appeared in federal magistrate court on Wednesday; his detention hearing will be held on Friday. If convicted of the gun charge, he faces a maximum penalty of 10 years in prison.
HELP ISRAELIS BATTLE CORONA!
Donate to the Corona Emergency Relief Fund. Coronavirus has taken a huge toll on the people of Israel. The poor, elderly and ill are most vulnerable.

Israeli soldiers, security officers and medical care providers operate under great danger and risk to life.

Over 1 million Israelis are out of work. Many cannot make ends meet. We provide financial aid, food, medical supplies and more. Funds are distributed where needed most. The time to act is now!
The post 'Gas the Jews' Suspect Arrested by FBI in Florida first appeared on United with Israel.
United with Israel