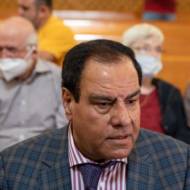 Father of Hamas 'Human Shield' Victim Demands Money and Apology – From Israel!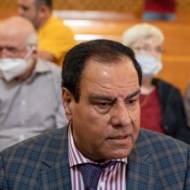 Dr. Izzeldin Abuelaish, known as a peace activist, deserves justice, but he's going about it the wrong way.
By Pesach Benson, United With Israel
Perhaps you saw the Associated Press headline in your local paper.
Gaza doctor's appeal for apology heard by top Israeli court
Dr. Izzeldin Abuelaish has filed a lawsuit demanding an apology and compensation from the State of Israel. On January 16, 2009, during the Gaza war, aka Operation Cast Lead, the obstetrician's home in the Jabalia refugee camp was hit by two Israeli tank shells, tragically killing three of his daughters and a niece. The girls were 14-21 years old.
The incident was tremendously emotive. Despite the IDF's closure of the Gaza Strip, Harvard-educated, Dr. Abuelaish had permission to enter Israel to work at the Soroka Medical Center in Beersheva and Tel Aviv's Sheba Medical Center. He was a symbol of coexistence.
The tragedy was even more shocking because he was on the phone live with Israel's Channel 10 News when his home was hit.
After the war, Abuelaish moved to Canada and is Associate Professor of Global Health at University of Toronto. Now 66, he is pursuing justice.
It also appears, however, that Abuelaish, known as a peace activist, whitewashes Palestinian terror. In his book titled I Shall Not Hate, he writes, "The acts of violence committed by the Palestinians are expressions of the frustration and rage of a people who feel impotent and hopeless."
"The occupation and oppression of the people in Gaza is like a cancer, a disease that needs to be treated," he adds.
Regarding his childhood and desire for peace, he explains, "I was born in the Jabalia refugee camp in Gaza in 1955, the oldest of six brothers and three sisters, and our lives were never easy. But even as a child I always had hope for a better tomorrow."
This, of course, was when Gaza was under Egyptian rule.
Abuelaish, nevertheless, suffered a terrible tragedy and he deserves justice. But he's going about it the wrong way for five reasons.
1. Abuelaish's building was a source of Palestinian sniper fire.
2. The IDF warns Gaza civilians to leave their buildings before they are struck. Abuelaish and the IDF dispute whether he was warned. Hamas has sometimes told Palestinians to disregard the IDF warnings as psychological warfare.
3. Shrapnel from Qassem rockets was found in the bodies of the girls.
4. Hamas doctrine is to deliberately embed its rocket launchers, weapons caches, tunnels and command and control centers in civilian areas, using innocent men, women and children as human shields. Palestinian casualties and destroyed homes, schools, hospitals and mosques always reinforce Hamas's twisted narrative of victimhood.
5. The tank strike was in the context of a three-week war. Hamas and Palestinian Islamic Jihad had indiscriminately fired more than 3,000 rockets and mortars at Israel in 2008. Operation Cast Lead began in December after the IDF uncovered a cross-border tunnel which Hamas could have used to abduct Israelis.
IDF measures to mitigate civilian casualties may not be perfect, but they are meaningful. And as technology improves, IDF air strikes have become remarkably surgical. After Operation Guardian of the Walls in 2021, UNRWA's Gaza chief, Matthias Schmale admitted to Israel's Channel 12 news that the IDF's strikes were "precise" and "sophisticated." For his frankness, Hamas declared Schmale persona non grata, forcing him to leave the Strip.
Dr. Izzeldin Abuelaish didn't dig the tunnels, station the snipers or store the rockets in and around the UNRWA-administered Jabalia refugee camp. He should demand an apology from Hamas for endangering him and his family.
Bring Chanukah Joy to Israeli Soldiers – Send Winter Care Packages!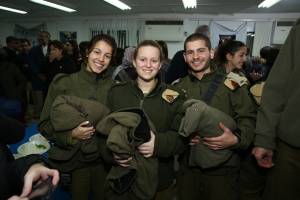 We are honored to thank the young men and women of the IDF who risk their lives every day to defend the citizens of Israel.
Join us in sending holiday care packages and personal notes of support to Israeli soldiers who are out in the cold all day.
Warm up a soldier's heart with essential winter wear including fleece jackets, hats, gloves and more. Keep an entire unit warm!
THE SOLDIERS REALLY APPRECIATE YOUR LOVE AND CONCERN!
Click Here to Send Your Gift and Personal Note to Israeli Soldiers
The post Father of Hamas 'Human Shield' Victim Demands Money and Apology – From Israel! first appeared on United with Israel.
United with Israel