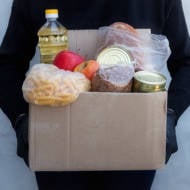 Families of Holocaust Survivors Send Love – and Food – to Afghan Refugees in NY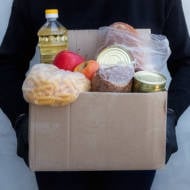 The message being relayed to the refugees is that they are not alone and are welcome in America.
Jewish grandchildren of Holocaust survivors did their part this week in welcoming Afghan refugees who recently arrived in the U.S. by sending meal packages and messages of love and support.
These Jews from Brooklyn, N.Y., say they sympathize with the refugees who escaped what they believed was certain death by the Taliban and arrived in the U.S. under unsettling circumstances.
Although the refugees are being well fed, the message on every box – "with love from the Jewish community" – is meant to let them know they are not alone and are welcome in America.
Do You Love Israel? Make a Donation to Show Your Support!
Donate to vital charities that protect Israelis and help inspire millions around the world to support Israel too!
Now more than ever, Israel needs your help to fight – and win – the battle of public opinion.
Anti-Israel bias and boycotts are out of control. Israel's enemies effectively use social media to incite brutal terror against innocent Israeli civilians. Please help us fight back!
The post Families of Holocaust Survivors Send Love – and Food – to Afghan Refugees in NY first appeared on United with Israel.
United with Israel