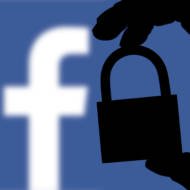 Facebook Claims New Policy Bans Anti-Semitic Stereotyping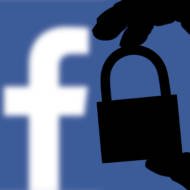 After years of complaints by governments, organizations and individuals, including United with Israel, Facebook finally was pressured to do something, although the company has yet to accept the IHRA definition of anti-Semitism.
By Yakir Benzion, United With Israel
The social media giant Facebook announced Tuesday it was changing its policy to ban several forms of racist and hate content including anti-Semitic tropes.
The company for years has tolerated anti-Semitic, anti-Israel and Holocaust denial incitement with founder and CEO Mark Zuckerberg repeatedly rejecting calls for better policing of hate speech on his company's platform.
In 2016, Israel's Minister of Internal Security at the time, Gilad Erdan, said he was fed up with Zuckerberg's intransigence and refusal to remove online posts that incite terror against Israelis and Jews. "Part of the blood of the murdered is on Facebook's hands," Erdan said, demanding that the social media network take action.
"Facebook has become a monster," Erdan charged. "The discourse of the younger [Palestinian] generation on the web, all the incitement and lies, it all occurs on this platform. I am in support of Mr. Zuckerberg conducting self monitoring."
Four years later and after complaints by governments, organizations and individuals, including United with Israel, Facebook finally seems to have gotten the message and announced it will take action.
"We know we have more to do to ensure everyone feels comfortable using our services," Facebook VP of Integrity, Guy Rosen, posted on the company website.
"We're also updating our policies to more specifically account for certain kinds of implicit hate speech, such as content depicting blackface, or stereotypes about Jewish people controlling the world," Rosen said.
The new policy specifically says that Facebook users are no longer allowed to post "designated dehumanizing comparisons, generalizations, or behavioral statements (in written or visual form)- that include: … Jewish people and rats; Jewish people running the world or controlling major institutions such as media networks, the economy or the government."
Last year, British Jewish actor Sacha Baron Cohen blasted Zuckerberg's objection to new laws and regulations that would combat hate speech.
"[I]f you pay them, Facebook will run any 'political' ad you want, even if it's a lie. And they'll even help you micro-target those lies to their users for maximum effect. Under this twisted logic, if Facebook were around in the 1930s, it would have allowed Hitler to post 30-second ads on his 'solution' to the 'Jewish problem,' Baron Cohen said.
Facebook announced its policy change Tuesday. The World Jewish Congress called the move a "positive step."

"The World Jewish Congress has worked closely with Facebook to encourage the platform to remove harmful content including stereotypes as a form of hate speech. We applaud Facebook for its leadership and hope this move will be a guiding light for other social media companies to follow," WJC President Ronald S. Lauder said in a statement.
Nevertheless, it remains to be seen how effectively the company will remove existing anti-Semitic content, as the company has yet to adopt the International Holocaust Remembrance Alliance definition of anti-Semitism.
JOIN US IN PLANTING FRUIT TREES IN THE LAND OF ISRAEL!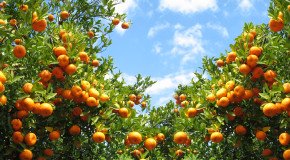 ISRAEL'S SUMMER PLANTING SEASON IS RIGHT NOW!

Make the Land of Israel even more beautiful and fruitful while helping Israeli farmers to recover from financial losses due to coronavirus and destructive Hamas arson fires.

"…for the Lord your God is bringing you into a good land… a land of wheat and barley, vines, figs and pomegranates, a land of olive oil and honey"
(Deuteronomy 8:7-8)


United with Israel