A Journey of Discovery!
Learn about the Scriptures from their Jewish perspective, and understand the historical context and culture from which we have been seperated for almost 2000 years.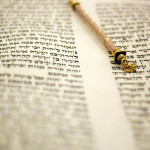 Each week in synagogue a portion is read from the Torah, known as a Parshah. Each weekly Torah portion takes its name from the first most distinct word in the Hebrew text. Come explore this weeks Torah reading.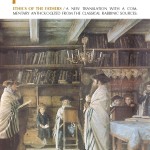 At five years old a person should study the Scriptures, at ten years for the Mishnah, at thirteen for the commandments, at fifteen for the Talmud, at eighteen for the bridechamber, at twenty for one's life pursuit, at thirty for authority, at forty for discernment, at fifty for counsel, at sixty to be an elder, at seventy for gray hairs, at eighty for special strength (Psalm 90:10), at ninety for decrepitude, and at a hundred a man is as one who has already died and has ceased from the affairs of this world.Pirkei Avot 5:21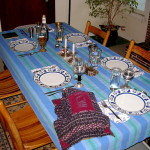 Tradition, a word that remindes us of where we come from, yet to others is the face of legalism itself. While tradition can be used for either purpose, when used correctly it can help us focus on how to live and walk in the Way.
Teaching Resources
Explore and access

hundreds

of hours of solid teaching and see why our visitors

love

us so much!