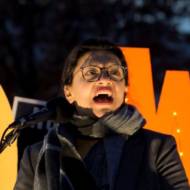 Dual Loyalty: Did Tlaib Accuse Jewish Biden Appointee of Allegiance to Israel?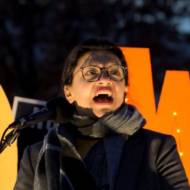 Rashida Tlaib was accused of anti-Semitism again based on remarks about Biden's Jewish secretary of state appointee.
By Joseph Wolkin
Congresswoman Rashida Tlaib responded to president-elect Joe Biden's appointment of Antony Blinken as his secretary of state with a non sequitur referencing Israel that immediately led to accusations of anti-Semitism. Blinken is set to be the first Jewish secretary of state in decades.
"So long as [Blinken] doesn't suppress my First Amendment right to speak out against [Israeli Prime Minister Benjamin] Netanyahu's racist and inhumane policies," she said in response to a tweet from a Bernie Sanders' campaign manager. "The Palestinian people deserve equality and justice."
Nothing in the post Tlaib responded to mentioned Israel or Netanyahu.
Popular Israeli blogger David Lange, who founded the Israellycool.com site, commented, "[For] those of us paying attention (or who care), this is not Tlaib's first time perpetuating the anti-Semitic dual loyalty canard. She simply cannot help herself." He linked to an incident in 2019 in which Tlaib "accus[ed] Jews who oppose the boycott of Israel of dual loyalty, a classic anti-Semitic canard."
Tlaib is slated to speak on a Jewish Voice for Peace (JVP) panel called "Dismantling anti-Semitism, Winning Justice" on Dec. 15. She'll be featured alongside professor Marc Lamont Hill, who was fired from CNN for anti-Israel bias, as well as Peter Beinart and Barbara Ransby. Beinart is the only Jewish member of the panel and he is anti-Zionist.
About 12 hours after Tlaib made her comments about Blinken, she shared another post saying she's against anti-Semitism.
"We all are standing against all forms of hate + bigotry," she said in a tweet. "When it comes to standing up for Palestinian rights and human dignity, our intentions are questioned even though we probably are some of the biggest fighters against anti-Semitism. This is an attempt to police and silence us."
"Fresh from being announced as a panelist on a 'Dismantling anti-Semitism' panel, congresswoman Rashida Tlaib has gotten back to work, showing how her expertise on anti-Semitism comes from personal experience," said Lange.
Blinken is a New York City native and a graduate of Harvard University and Columbia Law School. He was Biden's foreign policy advisor throughout the president-elect's presidential campaign. He also served as the deputy secretary of state.
As a Jewish U.S. secretary of state, he joins Henry Kissinger, who served under Richard Nixon and Gerald Ford from 1973-77, and Madeline Albright, who discovered her family's Jewish origins at the age of 59.
THE DREAM RAFFLE – Win a Luxury Jerusalem Home!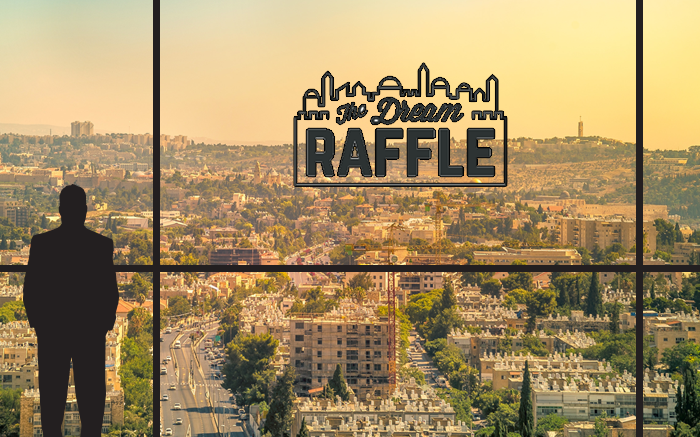 THE CITY. THE DREAM. THE CHANCE OF A LIFETIME!
Your brand new Million Dollar Jerusalem apartment with an awesome view of the Temple Mount is just a few clicks away.
The keys to a luxury Jerusalem apartment can be yours forever.
And at the same time support great causes like United with Israel!
The Dream Raffle may sound too good to be true… but it is real. Enter now before it's too late!
The post Dual Loyalty: Did Tlaib Accuse Jewish Biden Appointee of Allegiance to Israel? first appeared on United with Israel.

United with Israel