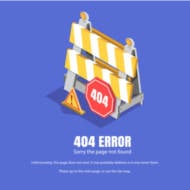 Did BDS Just Remove Their Anti-Israel Petition Built with ISRAELI Software?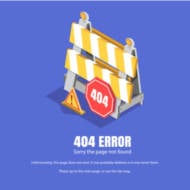 BDS petition apparently taken down after blogger points out it was published with Israeli software.
By Pesach Benson, United With Israel
It's not clear exactly why or how, but a BDS petition was removed after B'nai Brith Canada pointed out it was published on a Wix web site.
Wix is a Tel Aviv-based company that allows people to create free web sites.
The call to action in question was posted by Petition for Palestine on December 23 and directed at the Canadian Broadcasting Corporation.
Specifically, it demanded that CBC News broadcast more coverage of Sheikh Jarrah, where Palestinians have resisted court orders to leave Jewish-owned property, as well as Canadian rallies in solidarity.
The petition also decried what it called "inaccurate claims," "biased language" the CBC's lack of "journalistic integrity."
"We want to communicate that we have noticed your silence, your one-sided journalism that silences the voices and stories of the indigenous people of Palestine, and your carefully selected words meant to dilute a settler-colonial project into mere "clashes", "conflicts," and denial of apartheid. We have noticed, we condemn and demand an apology for falling short on your ethical duties as investigators of truth in our society," the letter concluded.
The petition was quickly shared by a collection of Canadian BDS groups such as the Canadian BDS Coalition.
The petition also drew the attention of blogger David Lange of IsraellyCool, who pointed out that the link to the petition was a Wix domain name and published screenshots.
B'nai Brith Canada picked up on IsraellyCool's post and called out the hypocrisy of BDS groups using Israeli software to boycott the Jewish state.
"The so-called BDS movement is nonsensical," said Michael Mostyn, Chief Executive Officer of B'nai Brith Canada. "The same people who focus on boycotting and demonizing Israel most likely use Israeli technology multiple times a day."
Wix allows users to create web sites for free. The free sites have a Wix domain name and carry advertisements for Wix. Users who pay for a premium account can customize their domain name and not feature Wix advertisements.
Screenshots posted by IsraellyCool indicated that the petition could be found at PetitionForPalestine.WixSite.com. On Wednesday afternoon, however, visitors to that page were met with Wix's error 404 message that the page could no longer be found.
It's not clear if the petition organizers removed their call to action in a fit of embarrassment or ideological purity. It's also unknown if Wix took any measures on its own initiative as a matter of principle or possibly for legal reasons.
It's easy for BDS activists to go into stores and slap stickers on products like Pampers diapers and Pillsbury foods. Nor is it difficult to hassle Israeli chefs at food events.
A true boycott of Israel would require the boycotters to remove the Intel and Celeron processing chips from their computers and Motorola technology from their phones. Using Waze to find the fastest route to a BDS rally would be a no-no as would showing up in a self-driving car since there's blue-and-white tech in all of those. Giving up all that would be a real commitment to the Palestinian cause.
In 2020, BDS co-founder Omar Barghouti made waves for saying that he would not boycott an Israeli cure for COVID. Overlooked was that he made the comment during a live Facebook webinar. Care to guess where some of the Facebook applications making that webinar possible originated?
Do You Love Israel? Make a Donation to Show Your Support!
Donate to vital charities that protect Israelis and help inspire millions around the world to support Israel too!
Now more than ever, Israel needs your help to fight – and win – the battle of public opinion.
Anti-Israel bias and boycotts are out of control. Israel's enemies effectively use social media to incite brutal terror against innocent Israeli civilians. Please help us fight back!
The post Did BDS Just Remove Their Anti-Israel Petition Built with ISRAELI Software? first appeared on United with Israel.
United with Israel