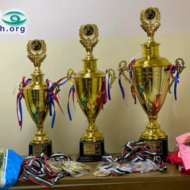 Convicted Murderer of 5 has Tourney Named After Him at Birzeit University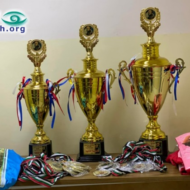 Birzeit University lists among its "external relations" the EU's Erasmus student exchange program, and it collaborates with many European countries.
By Nan Jacques Zilberdik, Palestinian Media Watch
Marwan Barghouti is an imprisoned Palestinian terrorist who orchestrated three shooting attacks in which five people were murdered during the Palestinian Authority's five-year terror campaign (2000-2005) – the Second Intifada.
After his imprisonment, he was elected to the PA Parliament . Palestinian Media Watch has documented that he frequently comes out in Palestinian polls as the most popular choice for president of the PA, should elections be held.
Therefore, it is not surprising that Birzeit University chose to honor him by naming a basketball championship after him. The championship was organized by the Sports Education Club at Birzeit University, and reportedly, "the goal of this initiative" was "to honor fighter Barghouti, one of the leaders of the student movement at Birzeit University." [Al-Ayyam, Dec. 24, 2021]
At the championship, students played in shirts with the picture of Barghouti. They received medals, trophies, and plaques with the terrorist's photo on them, inscribed with texts calling for "leader" Barghouti's release. The terrorist's wife Fadwa Barghouti was present to congratulate the winners and hand out trophies.
Birzeit University lists among its "external relations" the EU's Erasmus student exchange program, which Birzeit has participated in since 2015. The university also states that it collaborates with many European countries. Would they and the EU welcome and endorse the participation of European students in a championship honoring a terrorist murderer?
For more details and photos, click here.
Bring Joy to Israeli Soldiers – Send Winter Care Packages!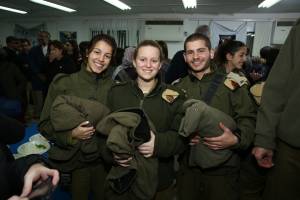 We are honored to thank the young men and women of the IDF who risk their lives every day to defend the citizens of Israel.
Join us in sending winter care packages and personal notes of support to Israeli soldiers who are out in the cold all day.
Warm up a soldier's heart with essential winter wear including fleece jackets, hats, gloves and more. Keep an entire unit warm!
THE SOLDIERS REALLY APPRECIATE YOUR LOVE AND CONCERN!
Click Here to Send Your Gift and Personal Note to Israeli Soldiers
The post Convicted Murderer of 5 has Tourney Named After Him at Birzeit University first appeared on United with Israel.
United with Israel