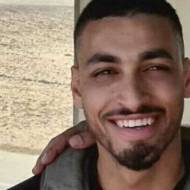 Border Police Officer Shot At Gaza Border Fighting for His Life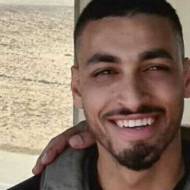 Barel Shmueli upgraded from critical to serious condition, remains unconscious and intubated.
By Pesach Benson, United With Israel
The condition of St.-Sgt. Barel Shmueli, the Border Police officer shot by Palestinians at the Gaza border during a riot, was upgraded from critical to serious condition, a spokesperson for Beersheva's Soroka Hospital said. After undergoing several surgeries, the 21-year-old remains unconscious and intubated.
"In light of the complexity of the injury, his life is still in danger," said Dr. Amit Frenkel, a senior physician in the Soroka General Intensive Care Unit, on Sunday.
Barel's father, Yossi Shmueli, said that his son was due to be discharged in two months and wasn't supposed to be at the fence. He said Barel was sent there to replace another soldier.
"Pray for him," his father said. "Just let him live normally, that's all I ask."
Messages on social media requested prayers for Barel Hadaria ben Nitza.
Shmueli, who lived in Beer Yaakov, in central Israel, served as a sniper in an elite undercover unit. According to his commander, identified only as Chief Superintendent K, Shmueli had been mentoring young recruits.
Shmueli was shot in the head by a Palestinian terrorist on Saturday during clashes. Footage circulated online of Palestinians at the border fence trying to grab his rifle through a hole in the wall when one pointed a handgun inside and fired at Shmueli.
JUST IN – Israeli border police officer shot and critically wounded. The shooting took place during major clashes along the Gaza border on Saturday, leaving at least 24 Palestinians wounded. pic.twitter.com/hMSJEpvVwm

— Personal Blog Media News (@pbmnews) August 21, 2021
Israel responded with air strikes on Hamas positions on Saturday night.
On Sunday, Shmueli's parents blamed the IDF's rules of engagement for the shooting.
"How do they let them get to close to the soldiers? How can they get so close and yet we don't shoot? It's our rules of engagement. They came there to kill him. This is a big failure of the IDF," they said.
Shmueli's commanding officer said scenarios in which Palestinians try to hit an IDF soldier from point-blank range were prepared for.
Saturday's clash was the first time since 2019 that Palestinian rioters approached the border fence in large numbers. It came just two days after Israel agreed to a mechanism allowing transfers of Qatari funds to the Gaza.
According to Hebrew media reports, the agreement calls for $10 million to be transferred to the Strip's banks to support 100,000 needy families, and an additional $10 million to subsidize the cost of fuel for Gaza's sole power plant, with all the transfers subjected to UN oversight.
However, Israel and Hamas are at odds over oversight for another $10 million to cover the salaries of Hamas' civil servants. Israel demands more stringent oversight to prevent Hamas from benefiting, a condition which Hamas rejects.
PLANT FRUIT TREES IN ISRAEL BEFORE SABBATICAL BEGINS!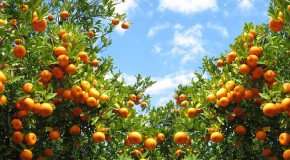 HELP ISRAELI FARMERS PLANT NOW – BEFORE SHMITA!

TIME RUNNING OUT to make the Land even more fruitful while helping Israeli farmers offset financial losses from Covid, Hamas arson fires and the upcoming Sabbatical year.

"…the seventh year shall be a complete rest for the Land…"

"…I will ordain My blessing for you…"
(Leviticus 25:4,21)
CLICK TO PLANT YOUR FRUIT TREES IN ISRAEL TODAY, BEFORE IT'S TOO LATE!
The post Border Police Officer Shot At Gaza Border Fighting for His Life first appeared on United with Israel.
United with Israel