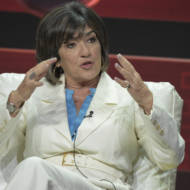 'BLATANTLY FALSE': Israeli Leader Exposes CNN Host's Shameful Bias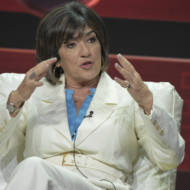 The Israeli prime minister accused CNN's Christiane Amanpour of "blatant lies" and "inaccuracies" as she aggressively promoted a "both sides" agenda that minimizes the value of Israeli life.
Israeli Prime Minister Naftali Bennett was interviewed on Wednesday by CNN's Christiane Amanpour and he didn't let her get away with statements he called "blatant lies" and "inaccuracies."
CNN's record of reporting on Israel is littered with problematic headlines, one-sided accounts, and agenda-driven coverage.
Bennett refused to let Amanpour get away with defaming the Jewish state.
There's a constant cycle of bloodshed between Israelis and Palestinians. Can @IsraeliPM @naftalibennett spend political capital to finally end that? He says, "I object to the notion of 'both sides'… When they do attack us, I have to fight back & hit them at their terror bases." pic.twitter.com/0bTPKTbUPC

— Christiane Amanpour (@amanpour) April 20, 2022
Maj. Gen. Yehuda Fuchs, commander of Israeli troops in the West Bank, told the @nytimes in February he was concerned about what he called "settler terrorism" – I put that @IsraeliPM @naftalibennett. Hear his response. pic.twitter.com/ppRJxwPmTO

— Christiane Amanpour (@amanpour) April 20, 2022
Send Passover Packages to Needy Israeli Soldiers – Bring Them Joy!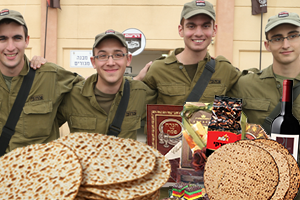 We are honored to thank the young men and women of the IDF who risk their lives every day to protect the freedom of the citizens of Israel.
Join us in sending Passover food packages (and personal notes) to Israeli soldiers and their families

Many soldiers spend the Passover holiday with needy families back home. The soldiers greatly appreciate your love and concern. Bring them Passover joy!
CLICK HERE TO SEND YOUR PACKAGE AND NOTE TO ISRAELI SOLDIERS!
The post 'BLATANTLY FALSE': Israeli Leader Exposes CNN Host's Shameful Bias first appeared on United with Israel.
United with Israel