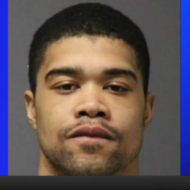 Attacker Unleashes Palestinian-Style Car-Ramming, Stabbing Spree on Jews in New Jersey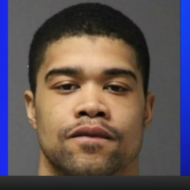 A New Jersey man ran over and stabbed victims in a Jewish enclave of New Jersey, using tactics eerily reminiscent of Palestinian terror attacks on Jews in Israel.
By United with Staff
On Friday, four Orthodox Jews were injured in Lakewood, New Jersey by an attacker who stabbed one victim in the chest and ran over another person with a stolen car. At the onset of the attack, the perpetrator rammed a victim using a different vehicle. Another victim was also injured.
The incident is being investigated as an antisemitic attack based on perpetrator Dion Marsh's statements to police after his arrest. The tactics used bear an eerie resemblance to countless Palestinian terror attacks on Jews in Israel.
In March, an Arab terrorist in the the southern Israeli city of Beersheba murdered four civilians, running over a cyclist before jumping out of his vehicle to stab other victims near a major shopping center.
"He stabbed to death a gas-station employee, and later, two women and a man. Two other civilians were injured," reported JNS at the time.
While car-ramming and stabbing attacks remain two of the most common forms of Palestinian terror, terrorists have also recently launched shooting attacks on Israeli civilians, including the one in central Tel Aviv on Thursday that claimed the lives of three innocent Jewish victims.
The Jews targeted in the Friday attack were residents of Lakewood, New Jersey, which has a flourishing Orthodox community. The 27-year-old perpetrator was charged with attempted murder, carjacking, bias intimidation and other crimes in Lakewood and neighboring Jackson.
"The bias charges are based on statements he made to detectives after his arrest," said Ocean County Prosecutor Bradley D. Billhimer after the arrest of perpetrator Marsh in local coverage from Asbury Park Press.On
On Saturday, New Jersey Governor Phil Murphy released the following statement: "The safety of our communities, and notably our communities of faith, is not only a paramount concern but among my highest priorities. We will continue to partner with all who share this commitment so no resident ever needs to live in fear."
Antisemitic incidents have spiked in in the U.S. during the past several years, with violent attacks vicious assaults on Orthodox Jews claiming the lives of Jews in New York, California, and Pennsylvania.
Send Passover Packages to Needy Israeli Soldiers – Bring Them Joy!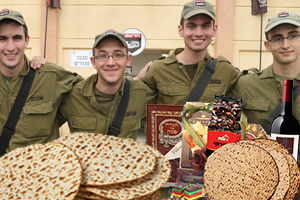 We are honored to thank the young men and women of the IDF who risk their lives every day to protect the freedom of the citizens of Israel.
Join us in sending Passover food packages (and personal notes) to Israeli soldiers and their families

Many soldiers spend the Passover holiday with needy families back home. The soldiers greatly appreciate your love and concern. Bring them Passover joy!
CLICK HERE TO SEND YOUR PACKAGE AND NOTE TO ISRAELI SOLDIERS!
The post Attacker Unleashes Palestinian-Style Car-Ramming, Stabbing Spree on Jews in New Jersey first appeared on United with Israel.
United with Israel