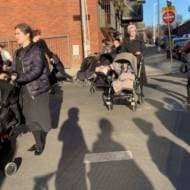 'Are You a Jew'? Orthodox Woman Assaulted on Streets of Brooklyn, NY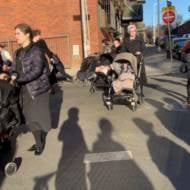 In fifth antisemitic incident in a month, Jewish woman slapped on street in Crown Heights.
By Benjamin Kerstein, The Algemeiner
In the fifth such incident in the past month, a Jewish woman was attacked in Brooklyn, NY on Wednesday by an unknown assailant.
The NYPD said the assault took place at around 5 p.m. at 346 New York Avenue in Crown Heights.
A 41-year-old woman said she was slapped by a young woman in her 20s who had asked, "Are you a Jew?"
The victim suffered a cut on her right hand during the assault, police said.
The suspect is described as a black female, five-foot-five-inches tall, 120 pounds, with long black hair. The NYPD's Hate Crime Unit has been notified, and the investigation is ongoing.
The incident came after a series of antisemitic incidents in Brooklyn over the past several weeks alone, including a brutal assault outside a nightclub, an attack on a pregnant woman, a man shot with a non-lethal projectile, and another man who was punched in the face.
THE DREAM RAFFLE – Win a Luxury Jerusalem Home!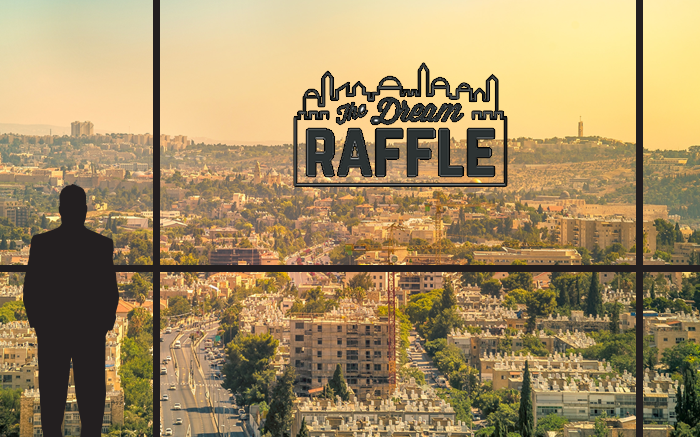 THE CITY. THE DREAM. THE CHANCE OF A LIFETIME!
Your brand new Million Dollar Jerusalem apartment with an awesome view of the Temple Mount is just a few clicks away.
The keys to a luxury Jerusalem apartment can be yours forever.
And at the same time support great causes like United with Israel!
The Dream Raffle may sound too good to be true… but it is real. Enter now before it's too late!
The post 'Are You a Jew'? Orthodox Woman Assaulted on Streets of Brooklyn, NY first appeared on United with Israel.
United with Israel