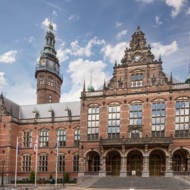 Amid Outcry, Dutch Universities Suspend Questioning Staff About Jewish, Israeli Ties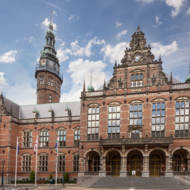 The request has led to "distress and a feeling of insecurity. We regret this."
By Pesach Benson, United With Israel
Facing a Jewish backlash, fourteen Dutch universities suspending their cooperation with a freedom of information query from a radical pro-Palestinian group seeking information on staff members' ties to Jewish and Israeli organizations, the Jewish Telegraphic Agency reported.
The 14 universities issued a joint statement through the Universities of Netherlands, an umbrella organization which represents the country's public universities.
The request has led to "distress and a feeling of insecurity. We regret this," the statement said.
According to the JTA, Gerard Jonkman, executive director of The Rights Forum, a virulently antisemitic pro-Palestinian advocacy group, sent the request to a number of universities in January. The queries were certified as a WOB request, which in the Netherlands is a freedom of information request that is binding on public and state-funded institutions.
A WOB request must be certified by the Dutch prosecution service, which the Forum's query was. It wasn't clear how the questionable query came to be approved.
The joint statement stressed that "currently no further steps are taken to retrieve, collect and/or transmit the information" sought in the request."
It added that the universities will "balance" the legal requirements of the freedom of information law that gave the query its legal standing with "other legal frameworks, including those guaranteeing the safety" of university staff.
The request  sought documents or information regarding "institutional ties with Israel universities, institutions and businesses and with organizations that propagate support for the State of Israel."
Jonkman listed dozens of entities, including the Israeli defense company Elbit and Christians for Israel.
He also listed a number of Jewish organizations whose missions are not directly related to Israel, such as the Anti-Defamation League, B'nai B'rith, the Simon Wiesenthal Center and the Central Jewish Board of the Netherlands which is the umbrella organization for the country's 30,000 Jews.
Jews characterized the Forum's query as an antisemitic attempt to silence their community.
The Forum was co-founded by Dries van Agt, who was prime minister of the Netherlands from 1977-1982. Van Agt has accused Israeli settlers of poisoning Palestinians and compared Israel to Nazi Germany.
In 2019, the Forum helped launch the European Legal Support Center, an initiative aimed at "defending individuals and organizations that face false and defamatory accusations of antisemitism and repression because of their support for Palestinian rights and particularly for BDS measures to achieve these rights."
According to NGO-Monitor, other Forum activities have included lobbying for the International Criminal Court to investigate Israel.
Do You Love Israel? Make a Donation to Show Your Support!
Donate to vital charities that protect Israelis and help inspire millions around the world to support Israel too!
Now more than ever, Israel needs your help to fight – and win – the battle of public opinion.
Anti-Israel bias and boycotts are out of control. Israel's enemies effectively use social media to incite brutal terror against innocent Israeli civilians. Please help us fight back!
The post Amid Outcry, Dutch Universities Suspend Questioning Staff About Jewish, Israeli Ties first appeared on United with Israel.
United with Israel