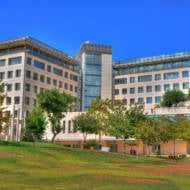 3 Israeli Universities Rank Among Top 100 in the World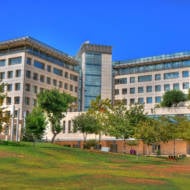 The Hebrew University of Jerusalem, the Weizmann Institute of Science and the Technion- Institute of Technology are among the world's best universities.
By TPS
Among 2,000 universities surveyed worldwide, three Israeli universities made the top 100 list, for the first time since 2013.
The Hebrew University of Jerusalem (HU) ranked 90th in the 2021 Academic Ranking of World Universities (ARWU)'s evaluation of higher education institutions, the HU's best showing since 2016.
Israel's Weizmann Institute of Science placed 92nd and the Technion- Institute of Technology 94th.
For the 19th year in a row, Harvard University topped the ranking list, with Stanford University and the University Cambridge in the No. 2 and No. 3 seats, respectively.
Last year, HU had placed in the 101-150 category.  This year, HU managed to surpass several leading universities in its ranking.
HU President Professor Asher Cohen stated that "Hebrew University's ongoing commitment to excellence and innovation has placed it among the world's leading academic institutions.  This ranking is a tribute to the standard of excellence demonstrated day in and day out by Hebrew University staff, students and professors alike."
Shanghai Ranking Consultancy, the independent body which publishes the yearly ARWU, bases its rankings on several key indicators, including the number of alumni and staff awarded Nobel Laureates and Fields Medalists, the number of highly cited researchers and the number of articles published in prestigious journals such as Nature and Science, among other criteria.
PLANT FRUIT TREES IN ISRAEL BEFORE SABBATICAL BEGINS!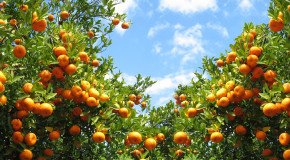 HELP ISRAELI FARMERS PLANT NOW – BEFORE SHMITA!

TIME RUNNING OUT to make the Land even more fruitful while helping Israeli farmers offset financial losses from Covid, Hamas arson fires and the upcoming Sabbatical year.

"…the seventh year shall be a complete rest for the Land…"

"…I will ordain My blessing for you…"
(Leviticus 25:4,21)
CLICK TO PLANT YOUR FRUIT TREES IN ISRAEL TODAY, BEFORE IT'S TOO LATE!
The post 3 Israeli Universities Rank Among Top 100 in the World first appeared on United with Israel.
United with Israel