VIDEO: Israel 'Apartheid' Lie Debunked by South African Activist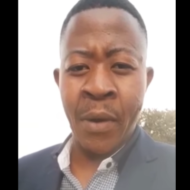 A South African blasts the false comparison between South African apartheid and Israel.
Last week, South Africa's Foreign Minister Naledi Pandor spoke at the United Nations, slandering Israel with the "apartheid" lie and calling on the international body to take action against the Jewish state.
Beyond the apartheid smear being a lie and factually incorrect, it also cheapens the memory of victims of actual apartheid, which occurred in South Africa.
Bafana, a South African and pro-Israel activist, slams Pandor for her false accusations and blasts the minister for misusing and abusing South African history.
We will not be silent! SAFI activist Bafana strongly condemns the recent attempts to compare South African apartheid to #Israel. pic.twitter.com/Dd2r1aDoCC

— South African Friends of Israel (@MZANSIISRAEL) June 27, 2022
Do You Love Israel? Make a Donation to Show Your Support!
Donate to vital charities that protect Israelis and help inspire millions around the world to support Israel too!
Now more than ever, Israel needs your help to fight – and win – the battle of public opinion.
Anti-Israel bias and boycotts are out of control. Israel's enemies effectively use social media to incite brutal terror against innocent Israeli civilians. Please help us fight back!
The post WATCH: Israel 'Apartheid' Lie Debunked by South African Activist first appeared on United with Israel.
United with Israel