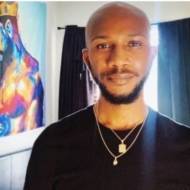 Kindergarten Teacher in Charlotte Fired Over Anti-Semitic Tweet Defending Hitler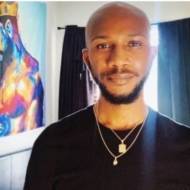 The teacher claimed he was hacked, adding that such a tweet would be surprising from "a black male teacher who has experienced racism himself."
A kindergarten teacher in Charlotte, North Carolina, was fired from his job on Monday following the discovery of an anti-Semitic tweet that he posted over the weekend.
Jarrin Wooten — a teacher at Sugar Creek, a K-12 charter school in northeast Charlotte — posted the tweet defending Nazi leader Adolf Hitler on Sunday.
"Hitler was trying to keep those demonic … Rothschilds and fractional reserve banks out of Germany and then we let those same 'Jews' come to America and teach us he was a terrorist … all I'll say is look into it some more," Wooten wrote.
Local broadcaster WFAE reported that Charlotte schools Superintendent Cheryl Turner began an investigation into Wooten on Monday after his tweet was exposed by watchdog StopAntisemitism.org.
He said the teacher initially told her he was hacked, adding that such a tweet would be surprising from "a black male teacher who has experienced racism himself."
But a few hours later Sugar Creek board chair H. Bryan Ives III issued a statement saying the tweet was real and the teacher "is no longer employed at our school."
The tweet violated the school's social media and nondiscrimination policies, the statement said, adding that "hateful speech and discrimination against any person of any religion, race or color, will never be tolerated at Sugar Creek Charter."
CELEBRATE TU B'SHVAT – ISRAEL'S NEW YEAR FOR TREES!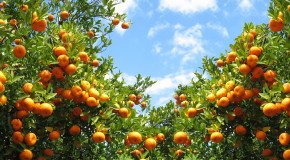 NOW IS A GREAT TIME TO PLANT YOUR FRUIT TREES!

Make the Land of Israel even more beautiful and fruitful while helping Israeli farmers to recover from financial losses due to coronavirus and destructive Hamas arson fires.

"…for the Lord your God is bringing you into a good land… a land of wheat and barley, vines, figs and pomegranates, a land of olive oil and honey"
(Deuteronomy 8:7-8)

The post Kindergarten Teacher in Charlotte Fired Over Anti-Semitic Tweet Defending Hitler first appeared on United with Israel.
United with Israel