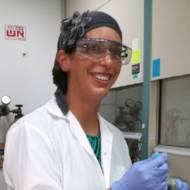 Israeli Professor's Study Rejected by Scientific Journal for Refusing to List Address as 'Occupied Palestinian Territory'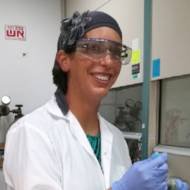 A researcher in Samaria refused a scientific journal's demand that she identify her institution as located in an 'illegal Israeli settlement.'
By Yakir Benzion, United With Israel
A researcher at Israel's Ariel University located in Samaria has refused the demand of a Swiss-based scientific journal to remove "Israel" from her institution's address in her paper.
Dr. Mindy Levine heads a chemistry research lab at Ariel University studying toxicant detection, environmental remediation, and supramolecular organic chemistry. She submitted a new scientific paper to the journal Molecules.
The paper would have appeared in the January, 2021 edition of the journal, however, a group of anti-Israel academics demanded that Molecules reject the paper unless Levine agreed to say she wrote it from "Ariel University, illegal Israeli settlement of Ariel, Occupied Palestinian Territory" instead of "Ariel University, Ariel, Israel."
"Molecules has put politics over science," Prof. Eugene Kontorovich, Director of International Law at the Jerusalem-based Kohelet Policy Forum, told the Jerusalem Post.
"It requires all authors to provide a mailing address; whatever one thinks of the politics, 'Ariel, Israel' is indeed the correct mailing address, as one can discover by sending a letter. The purpose of a contact address – to allow communication with the author – has been turned into a geopolitical judgement by chemists unqualified to make it," Kontorovich said.
"Papers from authors in other contested areas have been published without any insistence on any 'legally correct' description," Kontorovich noted. "Now Molecules must revise its policies for several territories, or stick with a Jewish-only double standard."
Hundreds of Arabs study at Ariel University, which also attracts Druze and Circassian students, in addition to Jewish Israelis from a variety of backgrounds.
The anti-Israel chemists say that Ariel is not located in the sovereign territory of Israel and demanded Levine change the address to "illegal Israeli settlement of Ariel."
One of the activists is Nobel Prize winner Prof. George Smith of the University of Missouri. An investigative report by Vox Magazine earlier this year revealed that the "U.S. government expropriated nearly 11 million acres of land from Native American tribes that was then sold to fund 52 modern-day universities – including the University of Missouri, which received land taken from the Osage people."
The University of Missouri website lists the contact address of the school as "230 Jesse Hall, Columbia, MO 65211," and not "occupied Osage territory."
After receiving the complaint from Smith and his cohorts, Molecules editors asked Levine to get rid of "Israel" from the Ariel University address, but she refused.
Molecules then informed Levine they would not publish her study.
HELP ISRAELIS BATTLE CORONA!
Donate to the Corona Emergency Relief Fund. Coronavirus has taken a huge toll on the people of Israel. The poor, elderly and ill are most vulnerable.

Israeli soldiers, security officers and medical care providers operate under great danger and risk to life.

Over 1 million Israelis are out of work. Many cannot make ends meet. We provide financial aid, food, medical supplies and more. Funds are distributed where needed most. The time to act is now!

United with Israel