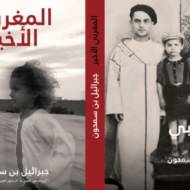 Israeli Novel Translated into Moroccan Arabic for First Time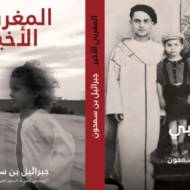 Following peace agreement, translated Israeli novel 'A Girl in a Blue Shirt' will be sold in Moroccan bookstores.
By Tess Levy, ISRAEL21c
For the first time, an Israeli novel has been translated into Arabic in Morocco and will be sold in Moroccan bookstores.
The groundbreaking novel, A Girl in a Blue Shirt, was written by Prof. Gabriel Bensimhon of the Steve Tisch School of Film and Television at Tel Aviv University.
The novel, published by Yediot Books in 2013, tells the love story of an immigrant boy from Morocco and an Israeli-born girl who is in love with a Holocaust survivor. It takes place against the background of the early years of the State of Israel and the influx of immigrants from Morocco.
The book was chosen for translation by Prof. Mohamed Elmedlaoui of the Mohammed V University of Rabat and was translated by his student, Dr. Ayashi Eladraoui.
"I grew up in the town of Sefrou in Morocco until I immigrated to Israel at the age of 10," recounted Bensimhon.
"As an academic, I have studied Moroccan culture extensively. There was always a warm corner in my heart for the rich and multifaceted aspects that characterize the Moroccan culture. As a Moroccan Jew, I feel that I have come to realize a dream: the fact that my works are read in my hometown is a source of great personal pride."
The news follows the re-establishment of diplomatic relations between Morocco and Israel in December.
CELEBRATE TU B'SHVAT – ISRAEL'S NEW YEAR FOR TREES!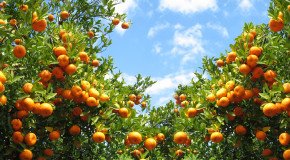 NOW IS A GREAT TIME TO PLANT YOUR FRUIT TREES!

Make the Land of Israel even more beautiful and fruitful while helping Israeli farmers to recover from financial losses due to coronavirus and destructive Hamas arson fires.

"…for the Lord your God is bringing you into a good land… a land of wheat and barley, vines, figs and pomegranates, a land of olive oil and honey"
(Deuteronomy 8:7-8)

The post Israeli Novel Translated into Moroccan Arabic for First Time first appeared on United with Israel.
United with Israel